Hypnotherapy is a state of deep and focused relaxation which can be used therapeutically to alleviate unwanted problems, habits or conditions naturally. At Balance Hypnotherapy Nottingham we believe that everyone should be able to live their life free from troublesome conditions, habits or negative thoughts that can be helped with the use of hypnosis.
Our clinics have helped to improve the life of thousands of clients through the use of cutting edge hypnotherapy and NLP techniques. We currently run clinics throughout Nottinghamshire as well as overseeing associates in London and Hertfordshire. Currently in the Nottingham area we have clinics in West Bridgford and Newark-on-Trent.
At our hypnosis clinics we aim to empower our clients so that they can make changes which will allow them to take control and alter their lives for the better. We do not offer standardised treatments instead we work with you to fully understand your problem and then create a tailor made treatment plan especially for you.
---
Services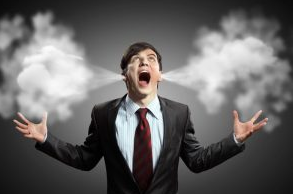 Anger is an incredibly negative emotion. We usually direct that anger directly at a person or a situation that has hurt us or alternatively we hold that anger inside and allow that emotion to fester inside us for weeks, months or sometimes for years.
Feeling angry for a short period of time is very normal however when that anger is persistent and impacts our relationships and causes us to lash out then it needs to be brought under control. Hypnotherapy for anger can help as it teaches you ways to feel calmer and more relaxed so that you can control the feelings rather than them controlling you.
During our Hypnotherapy for Anger management sessions we use a combination of therapies to help you to bring your emotions under control. In particular we use hypnosis combined with NLP (Neuro-Linguistic programming) and Coaching to help you to create positive changes. During our sessions expect to learn breathing techniques, visualisations strategies and deep relaxation to manage the anger.
Balance Hypnotherapy are leading experts in helping our clients manage anxiety. Anxiety is a debilitating and frightening condition as it makes you feel on edge, in fear or in panic. You may experience anxiety only in very specific circumstances such as driving a car or seeing a spider or you may find that the feelings of anxiety are there with you almost all the time.
Our Hypnosis for Anxiety Nottingham is designed to help you take back control of the anxiety so that firstly you feel more relaxed and in control and secondly so that you get an understanding of why you may be experiencing the problem.
Reviews and Ratings
We do not have any reviews about Balance Hypnotherapy available right now.