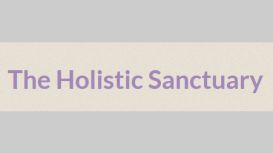 Welcome to The Holistic Sanctuary, my complementary healthcare practice; I hope you find the contents informative and useful in your quest for better health in our busy world. You can try complementary therapies right on your doorstep in Llanelli.
As a complementary health practitioner I will work with you to provide a completely holistic approach to your health and well-being, professionally delivered within a caring and relaxing environment. My practice is based in the village of Pen-y-mynydd on Pembrey Mountain on the outskirts of Llanelli and is within a short driving distance of Kidwelly, Pembrey, Carmarthen and Ferryside.
I am also accessible from Swansea and Gorseinon via the Loughor Bridge. I hope you enjoy the information provided here; you are welcome to contact me without obligation for an informal chat about any of the therapies I offer. My contact details are on the sidebar of this page.
---
Services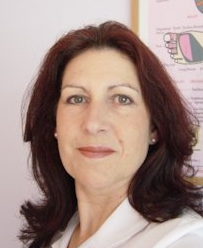 A typical reflexology session is very difficult to define! As each Client is an individual each session may well be different, but the following will give a broad outline:
What happens when I attend for my first treatment?
When you make your initial enquiry to book your first appointment which consists of a full consolation and treatment, you will be asked why you are seeking reflexology, together with some general questions. The purpose of this is to ascertain if you have a condition which would preclude reflexology being safely given, but the likelihood of this is small.
When attending for your first session a full consultation will be conducted covering all aspects of your life and health. It is useful if you can bring any medication with you at this time, or, make an accurate note ensuring that this information is correctly recorded. If you do not wish to answer any specific question that is fine. All information is held safely and confidentially. No personal data is stored electronically.
The consultation can take a little while and you are advised to allow up to 2 hours for your first appointment and reflexology session.
What is the cost?
Initial Consultation and reflexology session at the practice: £35.00 (Allow up to 2 hours approximately) . Subsequent treatments: £30.00 (50-60 minutes).
Maternity Reflexology:
Following your reflexology session, there is a short period for refreshment and for you to ask any questions; discuss future appointments and suggested intervals of sessions.
Good hydration is essential for good health; it is also suggested that your water intake is increased for the 24-hour period following any session. You will be provided with a leaflet detailing aftercare advice.
Everyone responds differently to reflexology and you should take into account your diet, lifestyle and general health. Clients often find their own "maintenance" interval for reflexology and become adept at "listening" to their body and anticipating its needs and requirements to maintain good health. You can telephone for an informal chat without obligation.
Reflexology can be used simply as a relaxing therapy; to provide some time just for you, an interlude from the pressures of modern life allowing you some precious "me time."
Reviews and Ratings
We do not have any reviews about The Holistic Sanctuary available right now.