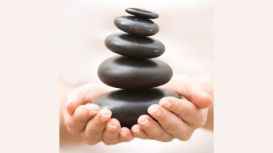 I moved to the UK from Australia in 2003, working as a veterinary nurse from the early 1990's, specialising in emergency & critical care. I have always shown a keen interest in holistic therapies and natural health, which inspired me to do my first diploma in Reflexology soon to follow a second diploma in Indian Head Massage, both studied here in the UK.
I have qualified in Maternity & Fertility Reflexology in December 2011 with well known and respected midwife/reflexologist Susanne Enzer. I get so much satisfaction being able to help people of all ages, young & the elderly, improving their health, state of mind & general well-being.
---
Reviews and Ratings
I received reflexology from Jackie for 6 sessions on a weekly basis for IBS & depression. I feel great & more energised, my IBS has settled & I'm not so bloated, a new person.
I was suffering from anxiety & insomnia, I was very stressed & uptight. I received 6 full sessions with Jackie & was amazed on how each week I felt better. Less stressed & uptight & I actually can sleep better at night. Thank you.
I have received 2 sessions from Jackie. I walk away so relaxed, I really enjoyed the firm pressure working my feet & entire body.