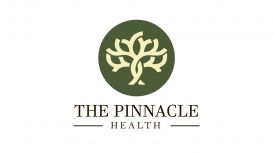 Do you feel you deserve better health? Have you tried everything without real results? What do you want your body and brain function to be like in 20 years? At The Pinnacle Health practice, we focus

on prevention, finding the root cause of your health concern and the best individual treatment plan that your body requires. A whole-body approach combining nutrition, lifestyle, emotions and kinesiology muscle testing. All therapies are science-based, safe and non-invasive. Get in touch for free 25 minutes discovery call today. Your life is your medicine. You heal yourself.
Naturopathy is a system of health care that promotes the body's own self-healing ability.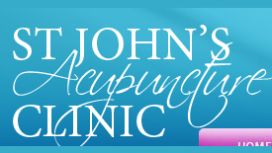 Acupuncture & Herbal Medicine have been around for thousands of years and helped millions of people. Now it's your turn. At our clinic in Cambridge we treat a variety of conditions including back

pain, migraine, stress related illnesses, insomnia, digestive disorders, skin conditions, gynae cases, fertility and IVF support using acupuncture and Chinese herbal medicine. We also provide support during pregnancy and can help patients to lose weight in a healthy and effective way. If you're looking for professional and effective massage in the Welwyn Garden City/Hatfield area, then look no further. I offer private sessions at my treatment room in Natural Health Welwyn Garden or

my home in Hatfield. I am VCTC qualified and fully insured with FHT ( Federation of Holistic Therapists). I have specialised in Reflexology, Holistic Massage, Hot Stones, Indian Head Massage & Aromatherapy.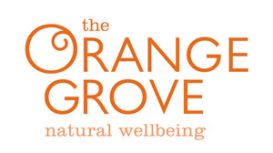 I really love what I do and I am very grateful that work doesn't feel like 'work' although it hasn't always been this way. Having worked in International Public Relations for over eight years, I

experienced all typical work related stress symptoms from disrupted sleep patterns to digestive and hormonal problems. It was only when I moved East and lived and worked in India and Thailand for several years that I experienced a completely different attitude and approach to health and well-being.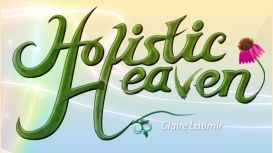 Claire also makes customised aromatherapy products: Shower Gels, Body Balms, Bath and Body Oils, Creams, Lotions and Sprays-all personally made for you. Contact Claire for further details. Massage

using a specifically blended essential oils to recharge or relax the mind and body. Massage works in many wonderful ways-releasing muscular tension, increasing circulation and toning the muscles. It's great for fluid retention and sluggishness.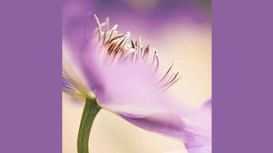 Stephen Bone and Lisa Novelli work from a home based clinic offering Osteopathy, Remedial Massage, Holistic Massage and Foot and Facial Reflexology. The practice is based on the east side of St

Albans, easily accessible from the A1M, M1, M25 and A414.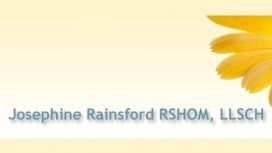 I have been interested in many sorts of natural healing for most of my life. Several years ago a friend told me how some of her acquaintances had been treated with homeopathy with great success and

recommended a book which would give me more information. This small book made fascinating reading and eventually I decided to study to become a homeopath. I trained for four years at the London School of Classical Homeopathy and I am a registered member of the Society of Homeopaths.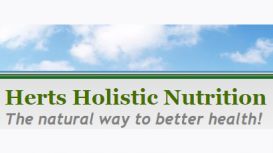 hertsholisticnutrition.co.uk
Melanie Tilbury qualified as a Holistic Nutritional Practioner with The College of Natropathic Nutrition in Woking and is a member of AHNP. She is also a qualified Reiki Practitioner. Food State and

Wholefood supplements are easily absorbed and much more effective than other vitamin and mineral supplements.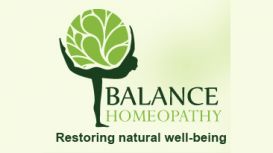 The practice was established in 2009 and serves clients throughout Hertfordshire, North London and the Northern Home Counties. Balance Homeopathy was set up with the intention of providing clear,

practical advice and natural remedies to help clients restore their health and well-being. Homeopathy is a holistic system of medicine which can be used by everyone, regardless of their age and condition in a gentle and natural way.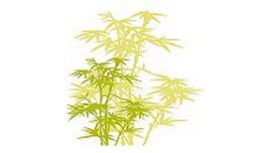 Bea Masters is a fully qualified and insured acupuncturist practising in St. Albans and Welwyn Garden City, Hertfordshire. Traditional acupuncture is a holistic therapy that works to balance mind,

body and spirit. It has been used to stimulate the body's own healing response for over 2000 years and nowadays more and more people are finding this long established therapy can be a valuable aid to improving their health.
---
Someone you know have recently visited an alternative medicine specialist in Hatfield and they are very happy with the results they have achieved. They now feel better, probably their health issue is fully healed, they are happier. You want to feel happier and better too. In fact, you struggle with this health problem and a doctor once told you that an alternative medicine specialist in Hatfield can help. So you are on the hunt for a reliable and experienced alternative medicine specialist in Hatfield. However, finding an alternative medicine specialist in Hatfield is not that easy, not because there is no experienced and reputable alternative medicine specialist in Hatfield, but mainly because there are so many alternative medicine techniques, methods, and different practices out there that target different problems and issues. So before you make an appointment with an alternative medicine specialist in Hatfield, make sure you are visiting the right one. Here is a short guide to some of the most popular methods practiced by an alternative medicine specialist in Hatfield.
Choose the Right Alternative Medicine Specialist in Hatfield: Acupuncture
Hand down, most of the people visiting an alternative medicine specialist in Hatfield are going there for acupuncture sessions. Acupuncture is a very popular method for healing or improving a long list of different health problems and conditions. The process consists of inserting fine needles into different parts of the patient's body depending on the targeted area. The whole point of an alternative medicine specialist in Hatfield of doing so is because it is believed that putting pressure on these acupuncture points stimulates nerves and muscles to release a natural pain-relieving chemical.
Choose the Right Alternative Medicine Specialist in Hatfield: Homeopathy
Homeopathy is, indeed, another very popular practice or method used by an alternative medicine specialist in Hatfield for relieving paint, healing different health issues, and improving the overall health. Homeopathy in its core is healing through the power of nature and involves using diluted natural substances for threating physical and mental health issues. An alternative medicine specialist in Hatfield who practices as a homeopath believes that homeopathy products have less or no side effects compared to traditional medicine treatments and products.
Choose the Right Alternative Medicine Specialist in Hatfield: Massage
Now, many people consider massage as spoiling yourself. However, a massage is much more than what you enjoy at the SPA. Ask an alternative medicine specialist in Hatfield and they will confirm that a massage can definitely be a powerful medical tool for relieving pain and stress. Professional medical massage can treat a bunch of issues and target so many different problems and it is a great treatment to physical and mental issues.
Choose an Alternative Medicine Specialist in Hatfield: Reflexology
Now, what an alternative medicine specialist in Hatfield practising reflexology would tell you is that different points of your feet, hands, face, and ears are connected to other parts of your body and internal organs. By pressing these points, an alternative medicine specialist in Hatfield can help you overcome different health issues and release the pain. An alternative medicine specialist in Hatfield can help you relieve tension, improve your mood and the quality of your sleep through reflexology. Make sure to pick the right type of an alternative medicine specialist in Hatfield to get the right treatment for the issues you are experiencing.