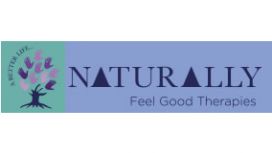 Welcome, I'm Reinu Kalia-Baker - Master of NO HANDS® Massage, Wellness Coach, Transform Your Life therapist and BVM Master Tutor. I've created abetterlifenaturally to help put 'the bounce back' in to your life - to nudge you back on to your true path to health, happiness and inner peace through a wide range of therapies, workshops and retreats.
Whether you want to improve your health, enhance your look, get fit, give your current workout or health plan that extra edge or increase vitality and wellbeing then you've come to the right place!
---
Reviews and Ratings
Reinu is wonderful and always makes me feel amazing. If I had the funds, I'd see her every day. She deserves an OBE!
I found the course of 4 Massages over 6 weeks or so very beneficial and came out feeling much better. The NO HANDS® approach is great – each stroke feels like the undertow of a large wave in the sea: powerful, relentless and cleansing. The whole experience was lovely, starting with the enchanting Hobbit Hole entrance, a restful atmosphere, delicious setting and, of course the very considerate and skilful Reinu. It was so good I sent the rest of my family along as well for a treat.