Recommended Alternative Medicine Specialists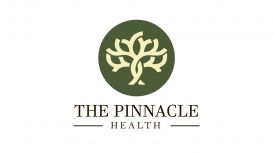 Do you feel you deserve better health? Have you tried everything without real results? What do you want your body and brain function to be like in 20 years? At The Pinnacle Health practice, we focus

on prevention, finding the root cause of your health concern and the best individual treatment plan that your body requires. A whole-body approach combining nutrition, lifestyle, emotions and kinesiology muscle testing. All therapies are science-based, safe and non-invasive. I offer free 20 minutes consultation in person or over the phone to answer any questions you may have. Remember- prevention is easy compared to cure.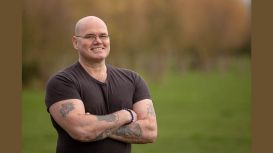 C.H.E.K Master Practitioner Hi, I'm Scott Bryant, and my approach to health, fitness, and wellbeing is through the body as a system of systems. When working with my clients I use a comprehensive,

C.H.E.K holistic approach that is not only cutting-edge, it is highly effective. I am passionate about what I do and have been using my unique system successfully for over 20 years. Qualifications: Certified Master C.H.E.K. Practitioner Level 4, C.H.E.K.Golf Sports Performance Specialist, Functional Diagnostic Nutritionist, C.H.E.K Holistic Lifestyle Coach Level 3, Certified Chair Massage Therapist, Sound And Energy Crystal Healer call Scott for a free consultation on 07841144878.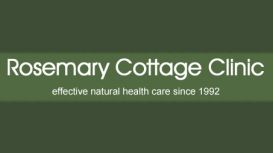 We are a small team of dedicated practitioners who firmly believe in an alternative approach to health care. Many of our patients have suffered pain, abuse, or dissapointment at the hands of orthodox

medicine. Mrs Hamilton is the owner of Rosemary Cottage Clinic and the Clinic's primary consultant, responsible for patient consultation, medical examination, diet and health advice, prescribing and dispensing herbal medicines.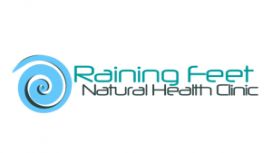 Raining Feet endeavours to combat the effects that life's general stresses and strains can inflict upon you mentally and physically. By using different mediums of natural holistic therapies such as

reiki, reflexology, massage and aromatherapy, the treatments are adapted to the individual client, giving them a unique experience at every visit. Raining Feet was set up in 2008 by Chloё initially in London which is where she undertook the majority of her training.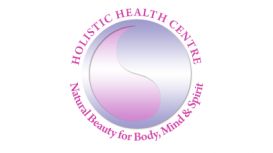 We are a small team of professional holistic health and beauty therapists based in Mount Ephraim in Tunbridge Wells. We provide a wide range of holistic health and beauty therapy treatments from

spiritual healing to aromatherapy massages and facials. Our aim is that you go home feeling refreshed and revitalised and ready to face the world again with a new found feeling of clarity.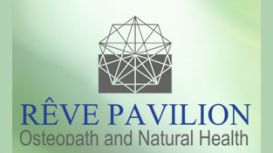 The Rêve Pavilion was established in 1988, as a purpose-built natural health clinic to provide the best facilities for osteopathy and natural medicine. At the Rêve Pavilion we believe in the natural

ideal of one world - one people - one whole. We aim to treat the whole person - chemical, physical and mental aspects - and we see them become more positive, open, loving and creative. We respect the rights and freedom of individuals and welcome people from all walks of life, races and religions.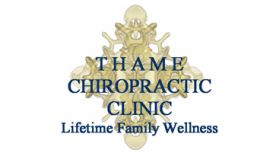 At Thame Chiropractic Clinic our focus is to provide optimal care for our patients, encouraging a preventative perspective that inspires patients to take responsibility for their health through simple

and effective education. Our motto is that getting better, staying better and feeling great is well within your power, you just need to be shown how! We are also looking to inspire and educate our patients to become active participants in their own well being.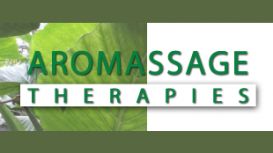 Offering you a thorough consultation and flexible appointment times my treatments are tailored to your needs. My husband & I had been searching for a friendly professional who was time flexible to

work round our busy schedules and could provide us with a range of treatments from myself who enjoys the more sensual, relaxing massage, to my husband who requires a more deep muscle massage for aches and pains.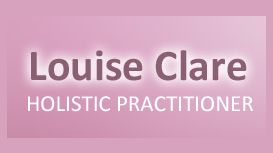 I believe that just taking some time to yourself is something we don't do often enough, so just for a short while why not escape from the everyday strains and stresses where you don't have to think of

anything or anyone else other than yourself. I hope that I can share it with you for pampering or healing or holistic counselling and I look forward to welcoming you very soon.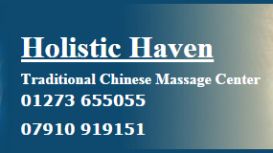 Visit us at Holistic Haven in Portslade, 2 minutes from Portslade Station, for an unforgettable experience with an authentic oriental flair. Our experienced therapists are able to apply the best

stress relief and relaxation techniques and provide a first-rate service which is sure to meet all your requirements. Our rates are all inclusive and our therapists are more than happy to spend the full half an hour or hour with you as booked.
---
When it comes to your health, you always want the best, no matter if you are looking for a conventional medicine doctor or an alternative medicine specialist. However, finding a good doctor or alternative medicine specialist can be challenging. With so many names and recommendations from people you know to go through, the process of finding an alternative medicine specialist may take a little while and you may feel too overwhelmed to even start researching. How do you know you are picking the right alternative medicine specialist? Well, in this article we would like to help you go on the right path of searching for and finding the right alternative medicine specialist for your needs and requirements.
Not much has been done in the way of developing reliable resources for finding reputable and experienced alternative medicine specialist, especially compared to traditional medicine practitioners. When it comes to your health, it is simply not that easy as checking out the local directory for the best alternative medicine specialist. You maybe want to do a bit more in the process of your research of an alternative medicine specialist and it is understandable why. Today we share with you some of the most relevant and efficient steps to undertake when looking for an alternative medicine specialist.
How to Find an Alternative Medicine Specialist
If you are interested in the alternative medicine route for curing or helping a health problem you may be dealing with, the first and most important step is always finding a reliable alternative medicine specialist who knows what they are doing and they have a lot of knowledge and experience in the field of your health problem and similar problems. Here are some helpful tips and ways to look for a reliable and reputable alternative medicine specialist:
• Ask Your Doctor – Conventional medicine and alternative medicine not always find a meeting point, however, many traditional doctors will be glad to provide you with recommendations and referrals for an alternative medicine specialist if this is what you want and what you are interested in. In fact, an alternative medicine specialist is often an important part of the network of a conventional medicine doctor.
• Reach Out to Your Hospital – Similarly, your local hospital may be able to provide you with recommendations and referrals on an alternative medicine specialist with experience in the field of your health problem, or at least recommend you an effective solution to where to look for an alternative medicine specialist. Some hospitals will even have an integrative health department that either has an on-site alternative medicine specialist or can make referrals to a local alternative medicine specialist.
• Check Out Organizations – There is a number of networks of alternative medicine practitioners along with many professional organizations. You can reach out to such organizations relevant to your health problem and they will be able to help you find a local alternative medicine specialist.
How to Choose the Right Alternative Medicine Specialist
Once you have a list of potential practitioners you may be interested in visiting and speaking to, you are maybe wondering what is the best way to narrow down this list even further and make sure you end up visiting the right alternative medicine specialist for you. It is a good idea to do a little research before you make an appointment with an alternative medicine specialist. Here are some questions to ask an alternative medicine specialist:
• What kind of education/training does the alternative medicine specialist have? – You should get a clear answer and you can check it with information available from public organizations.
• Does the alternative medicine specialist specialize in any specific health condition? – An alternative medicine specialist is often trained to treat a wide range of health conditions, make sure they have enough knowledge and experience with yours.
• Is there any research to prove that the alternative medicine specialist's method can treat effectively your condition? – Just keep in mind that researches and additional information will not always be available since alternative medicine is just recently getting some attention and funding. However, it will be good to get some information and further proof to help you make a decision for an alternative medicine specialist.
• What should you expect from the first appointment with an alternative medicine specialist? – Visiting an alternative medicine specialist is probably a new experience for you, so you want to be explained how the treatment will differ the conventional medicine methods and practices.
• How long it will take to see results? – This is very specific to your health condition and the method of treatment, however, if possible discuss a ballpark.
Where to Find an Alternative Medicine Specialist
As already discussed, there are some resources you can use, when you are looking for a reliable alternative medicine specialist to help you with a condition you are dealing with. Getting referrals from your doctor, hospital, or organizations is a trustworthy source of information and contacts. However, you can also ask your friends, family, and people you know if they have had experience with an alternative medicine specialist and if they can recommend an alternative medicine specialist. Online directories such as this one are also a good way to start looking for an alternative medicine specialist. We can provide you with a carefully selected list of reputable and reliable practitioners and provide you with the contact details and summarized information about every alternative medicine specialist you are interested in.
Meet an Alternative Medicine Specialist in Person
As you would probably approach the search for any other type of professional in different aspects of life, it is very important to meet the alternative medicine specialist in person and discuss with them all concerns and questions you may have. Since an alternative medicine specialist will become a very important part of your life, you want to find an alternative medicine specialist with who you will "click" on a personal and professional level. Access your comfort level with the alternative medicine specialist once you meet them in person and you will be able to make a good decision.
How to find an alternative medicine specialist
How to choose the right alternative medicine specialist
Where to find an alternative medicine specialist
Meet an alternative medicine specialist in person