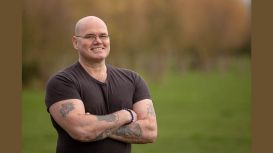 C.H.E.K Master Practitioner Hi, I'm Scott Bryant, and my approach to health, fitness, and wellbeing is through the body as a system of systems. When working with my clients I use a comprehensive, C.H.E.K holistic approach that is not only cutting-edge, it is highly effective. I am passionate about what I do and have been using my unique system successfully for over 20 years. Qualifications: Certified Master C.H.E.K. Practitioner Level 4, C.H.E.K.Golf Sports Performance Specialist,Functional Diagnostic Nutritionist,C.H.E.K Holistic Lifestyle Coach Level 3, Certified Chair Massage Therapist, Sound And Energy Crystal Healer call scott for free consultation on 07841144878
Contact Details
Active Bryant Systems
188 ashley crsent
Clapham, South West London
SW11 4QZ
Special Offers
Lower back pain specialist fitness trainer in London. More advanced techniques, and more successful than traditional physiotherapy.As a master Level 4 C.H.E.K Practitioner Scott uses a range of specialist techniques in his approach to diagnosing and then curing the problem. Most traditional physiotherapists ignore diet, lifestyle, posture and breathing pattern disorders in their assessment, and therefore cannot provide the appropriate exercise program. Diet and Lifestyle are also key ingredients that I incorporate into the healing process.
Scott's holistic approach has achieved great success in treating the following conditions:
Chronic lower back pain
knee, shoulder and neck injuries.
Herniated discs
Sciatica – nerve impingement
Scoliosis
Ankylosing Spondylitis
Post surgery pain
Sport rehabilitation
Scott's approach will include :
Initial posture and core and assessment
Personalised program, frequently updated as progress is achieved
Diet and lifestyle coaching
Sports massage as required
Results :
1. Great posture
2. Strong core
3. Gain lean muscle
4. Improved fitness and a pain free future
Back pain west London
Services

Are you fed up of being constipated, bloated and in pain?
Are you suffering with any of the following conditions?
Bad skin not feeling how use to
Cant exercise because of adrenal fatigue
we can help get your health back?
Dr say it all in your head ? and you know something not right
IBS
gastrointestinal issues
H.pylori
Adrenal fatigue
Acid Reflux
Constipation and Diarrhoea
Crohns Disease
SIBO: small intestinal bacterial overgrowth
Weight gain/Weight loss
Leaky Gut syndrome: Increased intestinal permeability
Eat the right diet for your body type
If you answered yes to the above and you want to make a big difference to your health and wellness and reduce your symptoms then this programme has been designed for you.
It includes:
Three OR six months of diet and lifestyle coaching (depending on your needs) for optimal gut health and wellbeing and healing .
Functional Diagnostic Testing to get to the root cause of your digestive symptoms
Weekly coaching sessions at the or gym via Skype
Repairing your gut and solving your long standing gut issues
Exercise and sleep program
Healing diet
Cleansing and detoxing for your organs and your emotions
Personal food shopping
Weekly check in'
Web online coaching
online program for you to use in gym any were in world
Energy healing sessions
Products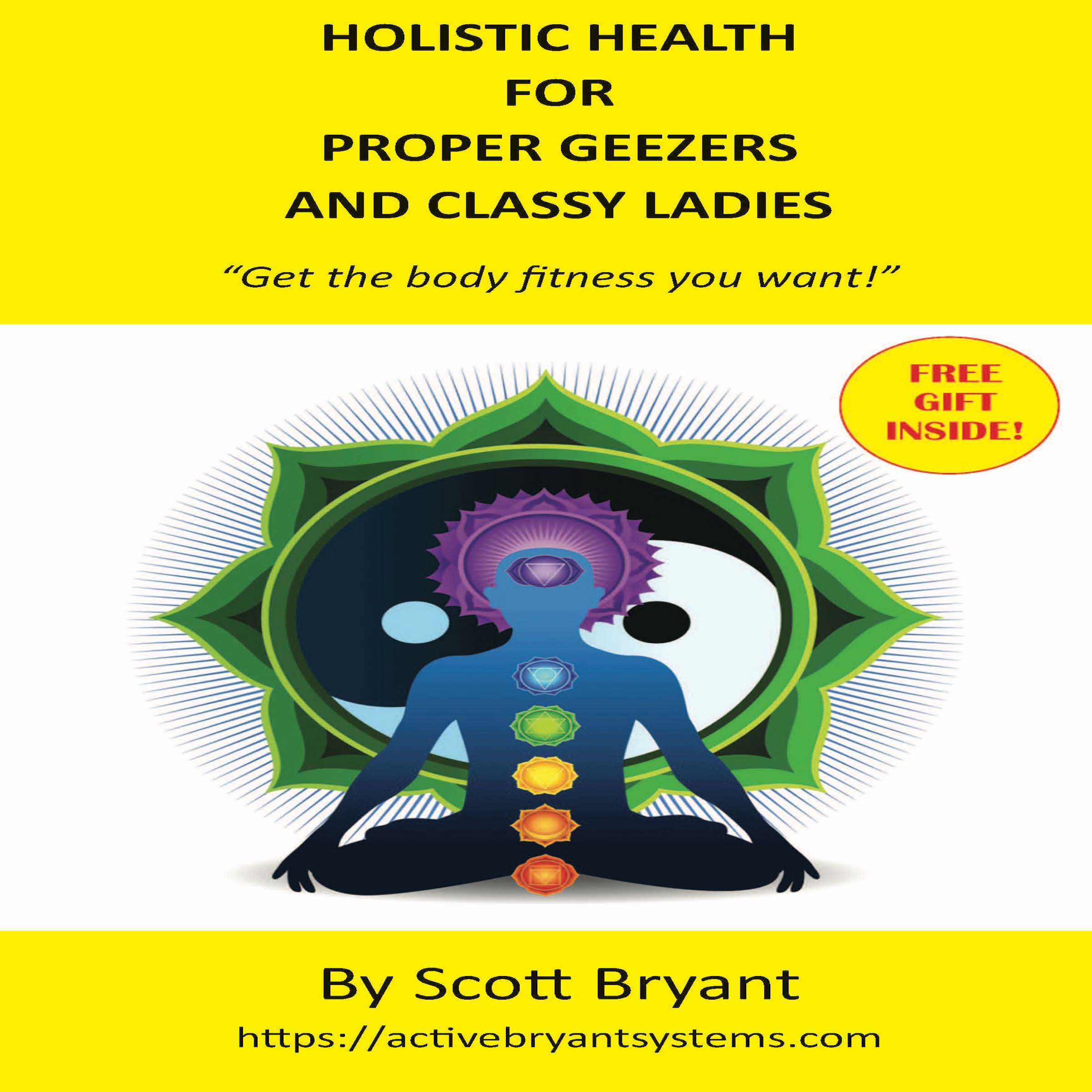 Holistic Health for Proper Geezers and Classy Ladies is a guide to achieving a healthier lifestyle and optimal fitness.
Scott Bryant guides you through the challenges of weight loss, detoxification and even tackles persistent back pain. Scott has over 19 years' experience and offers a holistic approach to health and fitness coaching.
A highly-qualified Master C.H.E.K. (Corrective, Holistic, Exercise, Kinesiology) Practitioner, Scott advises on nutrition, lifestyle and introduces us to healing practices such as Shamanism and therapeutic drumming. His practice also helps the reader to identify and resolve the internal conflicts within the body which, if ignored, can manifest into pain and disease.
This book gives practical advice to help the reader achieve a healthier more positive lifestyle.
"I found Scott's website online by randomly searching for "pain + personal trainer" on google and his website came out on the top of the results. I was immediately attracted by the way he set out his training philosophy, and the unanimously positive feedback he received from previous clients. I gave him a ring immediately. Despite being made aware of my limited affordability, he spent 45 minutes with me on the phone asking about and advising on my conditions. I was touched by the genuine care he showed to me as a stranger" Yubo Mao - Corporate Finance Valuations Executive.
Reviews and Ratings
Have been one of Scott's client for the last 5 weeks and I would like to give a testimonial.
I am a 58 years old woman and I approached Scott a while back to loose weight and getting fitter. I am extremely satisfied with him. He is very friendly, professional and loves his job.
I have already lost 1 stone in 5 weeks and I am extremely pleased.
I followed all his instructions to the letter and I already feel so much better.
I am doing my exercises regularly and changed my way of life.
He is exactly the person I was looking for as he does not only the physical but also the mental, spiritual as well as the nutrition guidance.
I thoroughly recommend him