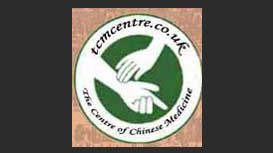 Qing Zhang comes from China. She was born in a family with a tradition of Chinese medicine. She learned Chinese medicine from her mother and aunt since she was a little girl. She then studied in Chinese medicine and acupuncture in Beijing Railway Medical College, Jilin University, Beijing Chinese Medical University. After her training, she worked in a hospital in China for eight years before coming to England.
She joined a team of acupuncturists for anesthesia, working in operations at the hospital, and completed many successful cases of anesthesia from acupuncture for operations. She learnt from the famous Dr Meng of Chinese medicine in the city of Changchun.
---
Reviews and Ratings
After suffering severe nose bleeds resulting from high blood pressure, I decided to contact Dr Qing Zhang on the recommendation of a friend.My blood pressure at the time was 170/110 Since then by regular visits to Dr Zhang's clinic, she has stabilized my blood pressure to average readings of 120/84 Needless to say my general health has improved with her help, and I would have no hesitation in recommending her to anyone whose health would improve as a result of her treatment.