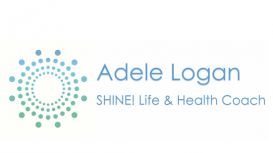 I have been helping people change their lives in a positive way for almost 20 years. I specialise in helping others overcome stress, anxiety & low mood in a natural, supportive and empowering way and to avoid or reduce the use of prescription drugs where possible.
I'm passionate about helping and supporting people through periods of change and transition in their lives. My aim is to support, heal, inspire, motivate and empower others on their journey of personal development and transformation to SHINE! and be the best they can be. I do this by inspiring courage and confidence to enable clients find their direction in life again to motivate and support them to take action to transform their life.
Having many years' experience working professionally with clients on an individual basis, I have also worked within the public and private sectors including corporate, voluntary and community organisations and I'm keen to expand the use of complementary and integrative health care into the public and private sector work environments, including the NHS, to support employers and employees alike. I've also spent some time working in Europe as the resident hypnotherapist/psychotherapist in one of Europe's most successful 5 Star boot camps - NuBeginnings France. I have extensive experience working as a therapist/nurse in palliative and cancer care.
My training over the years has included learning many different healing modalities, energy work and personal empowerment techniques. I've learned and gratefully received teachings from some of the best in their field. Everything I've learned has influenced both my professional and personal life. My experience over the years has deepened my personal and spiritual belief that we are all connected and that a conscious, mindful and heart based way of life is the only peaceful way forward. It has been and continues to be an amazing journey for me - long may it continue!
---
Services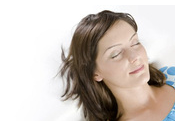 What is hypnotherapy?
Hypnosis is a state of focused attention and concentration, enhanced by mental and physical relaxation. When you are relaxed and your mind is focused you are able to use your mind more powerfully. This state of mind may be achieved either by learning self-hypnosis or with the help of another person - a hypnotherapist.
How does hypnotherapy work?
As you enter a relaxed state your breathing, heart rate and metabolism all slow down and your brain waves change. A hypnotherapist can use this state of mind to encourage your inner resources to help create desired and beneficial change. In this regard, it is the innate healing capacity of your own body that may be stimulated by Hypnotherapy.
The aim of hypnotherapy is to assist you to find meaningful alternatives to current unsatisfactory ways of thinking, feeling or behaving. Hypnotherapy is one of the best, and most relaxing ways to facilitate and encourage positive change.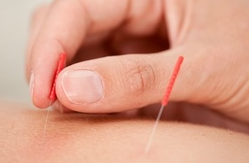 Acupuncture is a treatment which can help relieve symptoms of some physical and psychological conditions and may encourage your body to heal and repair itself, if it is able to do so. Here are some of the ways in which acupuncture may be effective:
Pain relief for a wide range of conditions. It is commonly used to treat musculoskeletal pain, for example - back, shoulder, neck and leg pain.
It has been used successfully to treat headaches, migraines, toothache, trapped nerves, chronic muscle strains, sports injuries and various kinds of arthritic and rheumatic pain.
Functional bowel or bladder problems such as IBS or even mild forms of incontinence.
Menstrual and menopausal symptoms, eg period pains and hot flushes.
Allergies such as hay fever, perennial allergic rhinitis, and some types of allergic rashes such as urticaria and prickly heat.
Some other skin problems such as rashes and ulcers, itching, and some forms of dermatitis.
Sinus problems and chronic catarrh.
Dry mouth and eyes.
Help with stopping smoking.
This list is by no means exhaustive, but it does give a rough idea of the wide range of conditions that respond to acupuncture treatment.
Acupuncture stimulates the nerves in skin and muscle and can produce a variety of effects. We know that it increases the body's release of natural painkillers - endorphine and serotonin - in the pain pathways of both the spinal cord and the brain. This modifies the way pain signals are received.
But acupuncture does much more than reduce pain and has a beneficial effect on health. Patients often notice an improved sense of well-being after treatment.
Modern research shows that acupuncture can affect most of the body's systems - the nervous system, muscle tone, hormone outputs, circulation, antibody production and allergic responses, as well as the respiratory, digestive, urinary and reproductive systems.
Prior to your treatment a full assessment will be carried out and treatment will be tailored to your specific needs; so it is impossible to give more than a general idea of what treatment might involve. Typically, fine needles are inserted through the skin and left in position briefly, sometimes with manual or electrical stimulation. The number of needles varies but may be only two or three.
Reviews and Ratings
I went to see Adele for my fear of flying and I am delighted with the results. After only two sessions (EFT and hypnotherapy) I have now conquered my fear – I've been on holiday – a long-haul flight – and I am currently planning my next trip. Thank you so much.