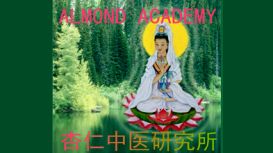 Traditional Chinese Medicine is the oldest form of healing known to mankind. It has a history of use over 5000 years. All the treatments are natural therapies and all medicines are found in nature, making Chinese Medicine the world's oldest, safest and most natural system of medical care.
Chinese Medicine aims at treating the whole body rather than just the symptoms. It emphasises the body as a whole, concentrating on strengthening the patients own immune sysem and healing power and corrects the imbalance of the internal organs and all the body's system.
Dr. Chuan Nan Yi Started his medical training at 13 years old from his Father Yi Yan Kang (China's most famous Senior Doctor). He studied in Nanjing Railway Medical University during 1979 to 1984, and got his B.A. Degree then went to Xia Medical University to get his Master Degree. He has been working in China Beijing Hospital for 20 years. Specialising in Internal Paediatrics, Infertility, Cancer, Neurology and Heart Disease.
---
Reviews and Ratings
We do not have any reviews about Almond Academy available right now.