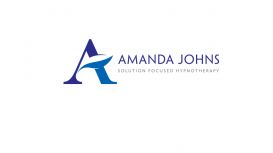 Hypnotherapy is an increasingly popular therapy. The reason for this is clear - it's effective and does not require years of treatment. It is also suitable for a many different conditions such as anxiety, anger, depression, stress, sadness, lack of direction, breaking habits and addictions such as smoking, drinking and gambling, aiding sustainable weight loss, dealing with the fear of child birth. This type of therapy is not about quick fixes that disappear after a few months. It is about effecting change that sticks. That is why it may take a number of sessions. Quicker treatments may be available but the results can disappear just as quickly.
Solution focused hypnotherapy is not going to spend lots of time analysing your past. Your past is important but it is not going to help you feel better. What is going to help you feel better is identifying how you would like things to be or how you would like to feel and taking steps to make that your reality. Each week we will assess your progress and using different techniques we will help you make small important changes that will ultimately allow you to make the changes that will improve your situation.
Why not come along for an initial complementary session where we can chat to discuss if this approach is going to be suitable for you. There is no obligation to book further sessions if the time or approach is not right for you. This treatment is effective but you do need to participate in the process. You will not magically feel better because of something I do to you. It is a collaborative approach that you need to engage in. I do offer a CD/MP3 for you to take away and use at home. If you come back for sessions I will encourage you to listen to this regularly whilst the treatment is ongoing. You are free to keep it irrespective of where you come back to see me.
I work from Maidenhead in Berkshire, close to the A404/M4 which makes me easily accessible from East Berkshire, South Buckinghamshire and South Oxfordshire.
I offer a fully confidential service. The testimonials on my website are there because the clients were very happy for them to appear. I will never disclose any personal information without your explicit written instructions.

I am fully insured and registered with the Complementary & Natural Healthcare Council having successful gained a Diploma in Solution Focused Hypnotherapy (DSFH) and the Hypnotherapy Practitioner Diploma (HPD).
Please be in touch. I really do strive to help people take the steps that will allow them to move forward in their life. It can feel awful to not know what to do to feel better - phone, text or email. Take that first brave step.
---
Services
Stopping smoking is a one-off session of between 90 minutes and 2 hours. No initial consultation is required. We will spend time discussing the pros and cons of you smoking and not smoking. Only 10% of this habit is down to the addictive nature of the nicotine and withdrawal from this chemical is very swift. Despite what people think the difficulty of stopping is not the physical addiction but the psychological habit. We will discover how this habit takes hold and what you can do to change it.
Reviews and Ratings
We do not have any reviews about Amanda Johns Hypnotherapy available right now.