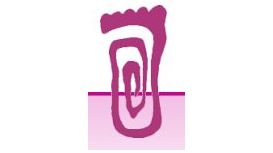 Hello, I am Natalie Birks FdSc;MFHT. I am a qualified Aromatherapist; Holistic Body Masseuse; Lastone therapist; Reiki Practitioner and Reflexologist practising locally such as Plymouth and surrounding areas and Totnes in Devon, Nationally and throughout Europe. I wish to welcome you to my Site. You may be looking for yourself.
---
Reviews and Ratings
Natalie has magic hands, she has cured my eczema & Ibs through reflexology. Not only do I find it very relaxing, I can feel the difference in my energy levels and physical well-being. Thank you.
Natalie is a very professional therapist, giving a very good reflexology experience. Informative and knowledgeable Mrs Birks provides an excellent service.
I was sceptical at first but my partner insisted I gave it a try. I had IBS and migraines, after six sessions I have had no bouts. I go for a monthly top up. I would highly recommend.