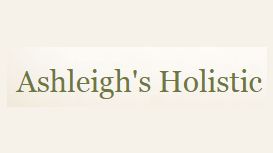 Hello, and a warm welcome to Ashleigh's Holistic Healing website. Just by clicking onto this website symbolises your intention to embrace your true potential. Whatever your reasons are for checking out this website; with highly personalised, evidence based services on offer from counselling to meditation workshops, there's arguably something for everyone and anyone to explore. All that is required now is for you to get started! So continue reading, make that first contact, and take those first steps towards a truly healing and transformative journey!
---
Reviews and Ratings
Ashleigh's meditation classes are interesting, well prepared and highly informative. I certainly feel much happier and relaxed after our sessions.
I have personally noticed amazing results within my mood, my stress and understanding my pain better since Ashleigh has taught me her meditation techniques. I find her approach to be very gentle, compassionate, positive and discrete. She takes the time to answer any questions or concerns that I have, and tailors our meditation exercises around my needs and interests. What I find really comforting is that she just helps me to understand me that little bit better.