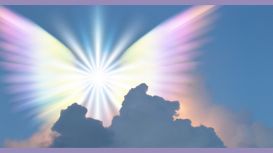 Are you ready to Embrace your Beautiful Life...? Hi, My name is Debbie and I am an intuitive healer, connecting mind, body and spirit together to help you bring balance and harmony into your life, helping you to develop your inner talents and true potential. My aim is to Inspire, Encourageand Empower you to become the happiest, healthiest version of yourself by improving your overall wellbeing.
I do this through angelic reiki healing, chakra balancing, meditation, intuitive oracle card readings, which encompass natural alternative health remedies too. I believe it is the combination of all of these aspects, along with positive outlook and mindset that brings ultimate wellbeing.
All treatments and consultations take place in my "Haven" at my home, my sacred space in Worthing, UK, which is prepared especially for you - allow me to assist you in your healing journey, finding inner peace, balance and happiness. I use music, crystals, incense and candles during the session.
---