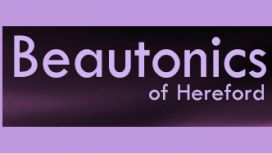 At Beautonics we aim to tailor our treatments to suit your individual needs, we will always be pleased to offer free consultations and advice. So if you need help with looking great or feeling healthier then look no further than Beautonics of Hereford.
We don't treat children under the age of 14 years and between the ages of 14 and 16 years we need a parent or guardian to sign the consultation/consent form and be present for the treatment.
---
Services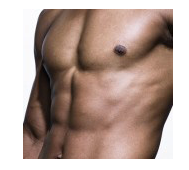 Listed here are the treatments specifically for gentlemen, there are other treatments that are suitable for both men and women on our other pages, such as massage and reflexology, body treatments, ear treatments, spray tanning and aromatherapy.
Facial Treatment:
You will be more comfortable if you are freshly shaven prior to this treatment.
Revitalising Facial - 45 minutes:
A wonderfully de-stressing treatment for today's busy man. This facial will rejuvenate and energise the skin and includes a massage of the face, neck and shoulders.
Skin Deep Peel Treatment - 60 minutes:
Using a complex blend of Glycolic, Salicylic and Fruit Acids, this will eliminate dead cells, resurface and exfoliate, and smooth and refine the skin. Peels are good for mature skin, but they are also a welcome treatment for anyone suffering from blocked pores, breakouts, acne, pigmentation, uneven skin tone and texture and to generally increase overall skin health and radiance. Great for reducing in-growing hairs too.
Hair Removal:
Waxing will not only enhance your appearance, it can provide an edge in sporting competition.
And many more!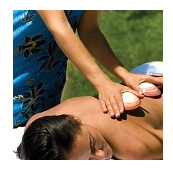 Are your joints or back and neck stiff and painful? Are you stressed out?
Then you need a massage. Not only can massage be the answer to those problems, but it will promote health and well-being for the long term. A variety of massage treatments are offered to relax tired muscles, stimulate circulation and aid the removal of body toxins. Look in our holistic section for aftercare advice information.
Swedish Relaxation Massage:
Designed to relax aching muscles where there is overall tension.
Full Body - 60 minutes.
Back, Shoulders and Neck - 20 minutes.
If you want just your legs massaging or your arms, book a 20 minute session and we'll treat the areas you need working on. Hardeep and Beth offer this style of massage.
No Hands® Massage:
This is a new approach to Traditional Swedish Massage. No Hands® Massage is deep, relaxing, rejuvenating and nourishing. It is a dynamic form of Massage that is sweeping the world as one of the most powerful new therapeutic treatments available. It was conceived and developed by UK therapist Gerry Pyves after 20 years of clinical testing.
It is Massage that works on every level. Wendy is the only member of staff qualified to give this treatment and uses it in place of traditional Swedish massage. For more information visit the holistic page of this site. 60 minute sessions.
Aromatic:
Using your choice of pre-blended oils this can restore harmony and balance in the body and mind. This is a gentle form of massage allowing the essential oils to do the work. Hardeep and Beth offer this Aromatic Massage, which is Swedish style but much gentler. Wendy, who is qualified in Clinical Aromatherapy will blend oils, tailor made for you and your needs on the day.
Back - 20 minutes.
Full Body - 60 minutes.
Indian Head 30 minutes:
This helps create a balanced feeling of peace and calm, alleviates stress, anxiety and depression. Ideal for treating headaches and focusing the mind. Allow 45 minutes for the first treatment. Hardeep, Wendy and Beth offer this treatment.
Hot Lava Shell:
Lava shell massage is a deeply comforting and relaxing body massage which uses naturally self heating Tiger Clam shells from the sun kissed shores of the Philippines. These marine polished shells glide smoothly over the body and are used as massage tools to release muscle tension and blocked energy flow to provide a sense of balance to the entire body and mind. A truly luxurious experience. Wendy, Beth and Hardeep offer this treatment.
Back, Neck and Shoulders - 45 mins
Reviews and Ratings
We do not have any reviews about Beautonics available right now.