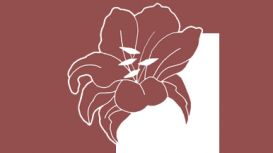 Your time is the most precious thing. You don't need a scientist to tell you that your body needs time to rejuvenate and relax from those long days in the office or in the car. Charleys Holistic Therapies is a professional massage business delivering relaxation and rejuvenation from its tranquil therapy rooms in Belper Derbyshire or from the comfort and privacy of your own home. Charleys Holistic Therapies was born out of a passion wanting to help and support friends who, either through busy lifestyles or previous injuries suffered from persistent pain, or simply had no time to give to themselves a well earned break.
Whether you need to escape and be pampered, or rejuvenate a tired body from a gruelling schedule, I offer treatments that meet your needs and always leave you glowing.
---
Reviews and Ratings
After each massage I always feel relaxed and refreshed. Charley is always very professional and ensures the massage is specific to my preferences. I look forward to going each month and I would definitely recommend Charley.
Charley is without a doubt a step above the rest! On entering the house I was made to feel very comfortable and welcome. Charley was very attentative throughout my massage and tailored the massage to how I liked it. The environment was very calming and relaxing which made the whole experience more enjoyable. I would highly recommend Charley's Holistic Therapies to anyone!