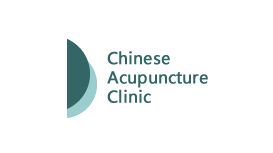 My name is Bing Bing Illingworth and I was born in China. I studied Chinese medicine, mainly acupuncture, but also some Tuina and herbal medicine, for five years. My teachers were acupuncturists with usually 30 years or more experience and famous in China for their expertise. Some of my teachers travelled all over the world, teaching and practicing Acupuncture, before returning to Nanjing.
I worked and studied for over 10 years in the Nanjing University of Traditional Chinese Medicine, which has a group of hospitals in the city, attached to it. There are many different departments in these hospitals in Nanjing-capital of Jiangsu Province, which I worked in, such as Acupuncture department, internal department, paediatric department, gynaecological department etc.
Since 1997, I have been steeped in a rich Chinese medical theory and practice and use cupping and moxibustion as a matter of course in all my treatments.
---
Reviews and Ratings
We do not have any reviews about Chinese Acupuncture Clinic available right now.