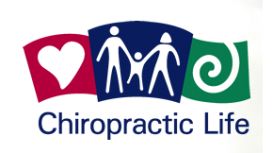 Chiropractic Life is owned by Richard and Karen - Richard - the Chiropractor and Karen as the Practice Manager, supported by our third son Jeremy who originally helped set up the clinic technologies and systems and who is our indispensable "tech man."
We really are a family practice - at any given time you could be sitting in the reception next to one of our extended family, who patiently wait for their weekly adjustment! We moved from New Zealand in 2001 to spend three years in England, but somehow England has become infused in our blood because we never knew how much we would come to love Brighton and Hove and all that England has to offer.
Our four sons live here and our daughter is in New Zealand completing her Chiropractic degree with plans to join the family practice. Chiropractic Life was established in 2005 and has continued to go from strength to strength, now supported by three chiropractors.
---
Services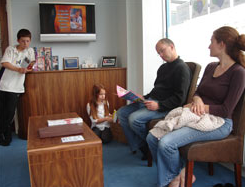 Please allow at least forty five minutes for your first visit to our clinic and we ask that all new patients arrive fifteen minutes early to complete the health history so that they will be ready to see the chiropractor at the appointed time.
Our friendly front desk staff will welcome you and make you feel at home. A simple gown which has a back opening is provided for your examination. Your consultation and examination will be conducted in private and we have an x-ray facility on site should these be recommended.
Payment is required at time of service as we do not run accounts. We accept cash and have card facility. Due to banking changes we no longer accept cheques.
Reviews and Ratings
We do not have any reviews about Chiropractic Life available right now.