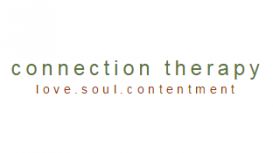 I have since 1982 dedicated my life to the study and practice of healing in the biggest sense of the word. This journey has lead me to explore macrobiotics, shiatsu, nine ki, feng shui and more recently esoteric healing. Along that path I have taken diversions to explore NLP, EFT, wabi sabi and various forms of Chinese medicine. I have enjoyed many forms of Taoist and Buddhist practice.
My own lifestyle has taken many different turns and includes various threads and strands of knowledge and practice. Once I knit these strands together and mix them up with my own experiences I find the way I work and what I do takes on a new life. For this reason I decided to give my work a new name. I chose Connection Therapy as it is the connections I make that touch me most deeply.
I have greatly enjoyed writing books and my first novel The Healer was published recently. My previous books have been on feng shui, face reading, feng shui astrology, wabi sabi, macrobiotics, exercise and chi energy.
---
Reviews and Ratings
We do not have any reviews about Connection Therapy available right now.