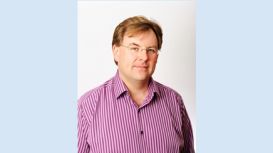 At some time in our lives we have negative, destructive, thoughts that restrict and distract us from leading the life we want to. These unwanted thought patterns could stem from the past; a previous experience, childhood event or even from a present day concern or anxiety. Barry is a qualified hypno-psychotherapist, NLP, TFT practitioner and integrative counsellor. Barry's clients come from all over the UK, such as London, Bedfordshire, Buckinghamshire, Cambridgeshire & Hertfordshire.
He can also travel to you for an appointment, day or evening. Devine Birthing has been born out of many years of in-depth training in various fields. The application of these techniques are very powerful in relation to parents-to-be who are considering an alternative calm, confident birth. Devine Birthing offers a choice with control and this will give a person on one of our courses greater confidence in what they are about to naturally go through.
---
Reviews and Ratings
In December 2004 I suffered a mini stroke which damaged the right occipital lobe of my brain, affecting my peripheral vision.
For two years I lived with this, then in 2006 I decided to try Hypnotherapy. After treatment there was an immediate improvement in peripheral vision and I was able to read a music score well enough to be able to play. I was able to play with enough confidence to play in church which I had not done for over a year. I can now read and write with comparative ease. Although there are times when things 'disappear' there has been a gradual improvement. I have enough confidence to go out on my own briefly and to resume some of my normal activities such as sewing.