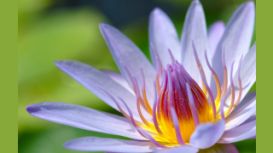 Each person is made up of a multitude of pathways that affect and control every part of their body - inside and out. Because of that, the communication between the nervous system and the brain is a key foundation to a person's health and well being. When an interference occurs to that communication, whether from an injury, illness, or misalignment of the spine, this is known in chiropractic as a subluxation.
Our doctors have been specially trained and are highly experienced on pinpointing that interruption and correcting it naturally. This not only corrects the interruption but also gives the body a chance to do what it was born to do - heal itself.
Our approach has helped many people get the support they need to heal properly and to keep themselves well for longer periods of time. Whether it is for maintaining health, treatment of an injury, accident, "sick seasons", or long term health issues, chiropractic care was designed to promote health and is the ultimate prevention.
---
Services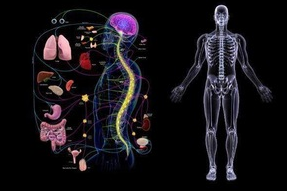 Upon arrival you will be given a short Case History form to give us your contact details and information about your health. Next we have a seven minute short video about chiropractic to assist your understanding of what we do as chiropractors and how we can be of best help to you.
Then the doctor of chiropractic will have a one on one consultation after which an examination will be given including a posture analysis after which a Report Of Findings. From here, you will be recommended a bespoke treatment plan. Chiropractic treatment is normally given on the first visit depending on what is in your best clinical interest. This will be discussed with you and any questions answered before starting.
There are three general stages of your treatment plan:
Stage 1: Initial Intensive Care:
When you visit us for the first time you may be experiencing symptoms, like pain and discomfort. These are often the outward signs of health problems rooted deep within your body. As symptoms are often the tip of the iceberg of what is going on with your health our aim is to address this root cause. Our goal is to help you recover as quickly as possible and your visits are typically 2-3 visits per week.
Stage 2: Corrective Care:
During this stage, your nervous system will now be functioning better than it was initially, so your body will now be able to heal itself more efficiently. Again, the aim at this stage of your care is to remove the root cause of your problem. Again, this stage of care is still dependent on the severity of the problem and how long it has been there. The frequency of your visits will now typically be 1-2 visits per week. Once this Stage is completed you will be re-assed including a Posture Scan so you can see the progress of your changes and what they mean to you and your health. This will be discussed with the chiropractor.
Stage 3: Wellness Care:
This is your final stage of care. Your body has had the opportunity to heal, so now it is important to continue with regular wellness care to avoid future health concerns or injury and ensure your body is functioning at its optimum. Just as on going regular exercise improves health and wellbeing regular chiropractic check ups can of great value to keeping you in better health and wellbeing. A personal wellness plan will be discussed with your chiropractic doctor that is right for you.
Our 'Whole Health Philosophy' here at Dungannon Family Chiropractic Centre not only addresses many of the common reasons why people experience acute or chronic pain, but also many other health and lifestyle challenges.
Reviews and Ratings
We do not have any reviews about Dungannon Clinic available right now.