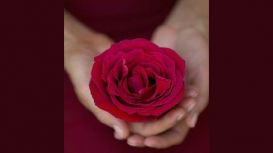 I have been healing since 2000 and chose to study Reiki in 2003, training as a Reiki Master under the Usui System of Natural Healing. I practice and teach the traditional forms of Reiki passed on by Dr Usui.
I enjoy helping people to become the healthy and happy individuals they wish to be and am fully qualified and insured for all the therapies I work with. My commitment to providing high standards of care and a professional holistic practice is reflected in active support of organisations such as the Reiki Regulatory Working Group in their endeavours to achieve high standards of healing among practitioners. I am also currently studying for a qualification in Herbal Medicine.
I work and teach in Guildford, Surrey. Gift vouchers for lovely presents are also available.
---
Services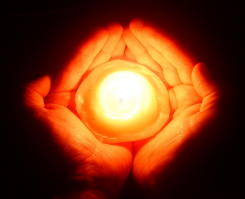 What is Reiki?
Reiki is an ancient system of natural healing and laying on of hands, re-discovered in the 19th Century by Dr Mikao Usui in Japan. Reiki works on an emotional, mental and spiritual level to enhance and accelerate the body's own natural ability to heal. Rei means "universal" and refers to the spirit and the soul. Ki means "vital life force" which flows in everything alive.
What happens during a healing session?
Reiki works by channelling energy to remove blocks that cause disease and emotional or mental stress. Reiki is usually received lying down. During the treatment, which normally lasts for 1.5 hours, you remain fully clothed as Reiki is so powerful it can pass through a plaster cast. The practitioner's hands are normally placed gently on your body in various positions. In addition hands can also be held away from the body, for example with conditions such as burns.
You do not have to believe in Reiki for it to have a profound effect on you, just an ability to keep an open mind and a desire to accept and receive energy. It is a natural, safe and holistic form of healing and is not attached to any religion. As well as being a powerful healing method, Reiki is also very relaxing and soothing.
How does Reiki feel?
Everyone experiences Reiki differently. Some people experience sensations of warmth or tingling, others feel a deep sense of calm and peace. Some people become so relaxed that they fall asleep. Other people feel rejuvenated and energised.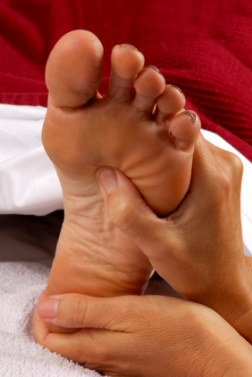 This is a gorgeous and refreshing therapy for two often neglected areas – for example each of your feet has over 7,000 nerve endings, 26 bones, 107 ligaments and 19 muscles, all constantly in use.
Combining ancient practices from India and China, Thai Hand and Foot Massage incorporates elements of Shiatsu, Reflexology, Chinese Massage and Yoga. Starting with a relaxing foot soak to ease tension, it focuses on your lower legs, feet and hands using massage, stretching, and stimulation of reflex points, working along the Thai energy lines (Sen.) .
Thai Hand and Foot Massage is hugely beneficial for optimum internal health and can create a natural physiological change to balance the body's internal organs, encouraging homeostasis, also producing a deep sense of balance and well being. This wonderfully relaxing treatment can also benefit you by:
Relieving stress and tension.
Improving sleep.
Stimulating your body's internal organs to boost your immune system and promote lymphatic drainage.
Accelerating physical healing.
Improving flexibility and reducing stiffness.
Instilling a sense of peace and clarity of mind.
Reviews and Ratings
We do not have any reviews about Earth Medicine available right now.