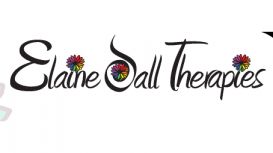 I use a unique combination of advanced Hypnotherapy, Neuro Linguistic Programming, the principles of CBT, plus EFT and guided imagery to help my clients experience fast and long lasting change.
So whether you wish to eradicate an unwanted habit or behaviour, remove a phobia, gain relief from depression, anxiety or a specific emotional issue, or simply have more self-confidence to make those all important changes in your life, I really can help. I am a warm, approachable and intuitive therapist with over 12 years experience during which I have helped clients with a number of issues including addiction, trauma, confidence building, anxiety and depression.
I began my journey as a therapist by training and working in counselling followed by energy healing techniques (Reiki and EFT) in 2004. This was then followed by Hypnotherapy, NLP and Coaching shortly afterwards. I have worked in health centres and hospitals throughout Fife and also managed a team of paid and volunteer counsellors.
I have a diploma in Hypnotherapy and NLP, am an accredited Practitioner of EFT (through the AAMET) and am a UK Reiki Federation Master Reiki Practitioner. I also have COSCA qualifications in Counselling and Counselling Supervision.
---
Services

Hypnosis in itself is not a treatment; it is a relaxed state of mind which provides an excellent environment for the application of various therapies to provide a quick, powerful and lasting change in a person.
Hypnotherapy is a form of psychological therapy. It is distinctive from other forms of psychological therapy in that it is used to access the subconscious mind. It is used to gain an understanding of the unconscious processes that keep you trapped in the patterns of behaviour from which you wish to escape. Once these processed are identified and understood, they can be adjusted at a more conscious level to find more positive patterns of thought and behaviour.
Once this has been achieved, Hypnosis is then used to make these new patterns unconscious – so that they now become the norm and you act in accordance instinctively and automatically. Although it would be ideal if a client was personally motivated to change, a belief in the possibility of beneficial change is an excellent starting point.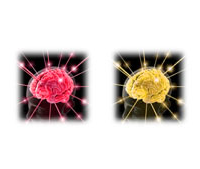 NLP (Neuro Linguistic Programming) is the scientific study of human excellence. It is the code for how we think, how we organise our mind, our memories, how we perceive the world internally and how we make decisions about what we believe or don't believe. Put simply, it's the way that people think and act in their daily lives. It has been described as an owner's manual for the brain and is said to be one of the greatest contributions to the behavioural sciences in the last thirty years.
NLP is based on the belief that all behaviour has a structure and that this structure can be modelled, learned and changed. It recognises the fact that our thoughts create our emotions and direct our actions and therefore by changing the way we think, we can change how we feel and act.
NLP can help you maximise success, generate new patterns of communication and gain an insight and perspective on the modelling of excellence and achievement. The new technology in NLP and Hypnotherapy can take your life to a new level. When combined with Hypnotherapy, NLP accelerates the rate of change thus reducing the number of sessions required.
It is a very useful tool for dissolving phobias or overcoming compulsions quickly and effectively. It was the work of Milton Erickson (world renowned psychotherapist and hypnotherapist) which inspired the creators of NLP, thus the close association of NLP with Hypnotherapy.

Reiki is an ancient Japanese technique using 'Universal Life Force Energy' and is not connected to any belief system or religion. This energy is flowing abundantly around and within all living things. When we are in excellent health, there is a powerful flow of this energy through our bodies. However, during stressful times, this energy flow is slowed down or restricted, manifesting as illness, mental or emotional upset or a general feeling of 'out of sorts'. Reiki is a way of channelling energy through the hands of a practitioner which are placed on or above different parts of the client's fully-clothed body.
Reiki re-balances, heals and harmonises the recipient in a holistic way on a physical, mental, emotional and spiritual level and accentuates the body's own natural healing process. Reiki is particularly effective in relieving stress, depression and anxiety and helps to eliminate pain as well as accelerating the healing of injuries.
The healing energy flows to wherever it is needed in the body promoting a deep relaxation and a feeling of profound wellbeing and inner calm. Studies have shown that 1 hour of Reiki is the equivalent of 3-4 hours sleep. A single Reiki treatment therefore can be a very relaxing experience; however, a series of treatments can generally have a very positive effect on your whole being.
Reiki is suitable for people of all ages and in all states of health. Reiki is a safe, gentle and non-intrusive therapy that works by harmonising mind, body, emotions and spirit. This can help to kick-start your body's own natural healing ability bringing you back to a more healthy and relaxed state.
Reviews and Ratings
We do not have any reviews about Elaine Dall Therapies available right now.