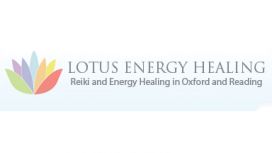 Dr. Paola Bisicchia is a fully certified Reiki Practitioner and Energy Healer who assists her clients in obtaining fast, deep and lasting transformation in their lives. Her mission is to assist people who wish to let go of any of physical, emotional or mental complications that they feel are hindering them, not only to let go of these issues, but also to use them as stepping stones towards opening up to a new, freer and more expanded way of living. Paola's approach to Energy Healing originates from her own personal journey of radical transformation and expansion, and it involves combining Energy Healing with awareness in order to enable clients to get in touch with their own inner wisdom and guidance.
Working together in this process, her clients can become free to achieve their optimal physical and emotional health, to step into their true, fully realised self, and to uncover the truth of who they really are and their life purpose.
---
Reviews and Ratings
Thank you for my first experience of Reiki and energy healing. I didn't know what to expect but was amazed! You read me perfectly, made me realise I can't control everything and I can let go. The warmth and energy radiating from you was so calming and I really hadn't expected to feel the energy course through my body like that. The immediate effect on my peace of mind and my yoga practice which has relaxed and changed cannot be put into words. Thank you for this experience.