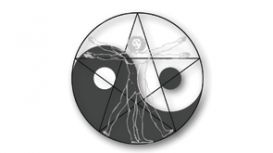 I practise acupuncture in clinic in East Dulwich (SE22), and throughout London at homes, businesses, hospitals and hospices. By looking at all areas of your health, lifestyle and diet, no matter your current condition – we can dramatically improve your quality of life through enhancing balance, harmony and vitality.
In the West we have a symptom-based medical approach. In many areas, including surgery and medication, it can create strong changes that are extremely valuable. Yet many patients feel that the treatment is limited to fighting the disease and its symptoms, and fails to take into account the overall well being of a patient in all areas of life.
In acupuncture, the disease is not a phenomenon in itself, but an indication of the well being of the whole individual and whether our daily habits and diet help promote or impair that well being. This clearly gives acupuncture a more holistic view that offers something more, and supports symptomatic medicine in a different way. Neither is superior, they are mutually complementary. Moreover, acupuncture has been shown in research to decrease pain and increase natural immunity and vitality. As such, it can be argued that acupuncture helps prevent ill health occurring in the first place.
---
Services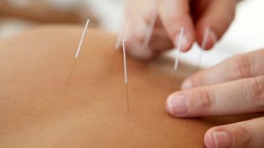 Acupuncture is a system of healthcare that has been around for thousands of years in China and throughout the East. It is a powerful medicine in its own right and a natural complement to other forms of medicine. Robust scientific research backs up what many people have known for years – acupuncture works.
Acupuncture involves the insertion of fine, sterile, single use needles (a fifth of a millimetre thick) being inserted into specific pressure points around the body in order to restore health, balance and harmony. The greater the state of balance, the better the body can heal itself and remain immune to illness and injury.
Your overall health is diagnosed by your daily health and your health history, your diet and lifestyle. In Chinese medical theory, for balance and well-being, there should be a free flow of blood and qi or chi (pronounced "chee" and meaning breath, energy, vitality) throughout all parts of the body. Health is impaired when blockages and weaknesses develop. Acupuncture works by restoring this free flow, clearing what is stagnant and resolving deficiencies, so the body can look after itself as it has been designed to do.
With health and flexibility within the body, mind and emotions, you can live life naturally and effortlessly, overcoming pain and with emotional balance.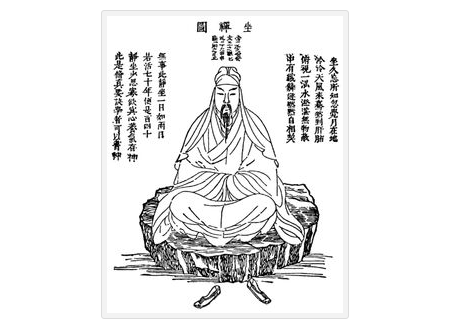 Meditation is the practice of alignment through self awareness. Self awareness develops peace in the Heart.
Meditation can be either active or passive – either practising stillness, where erratic thoughts and suffering disappears; or using visualisation and feeling to heal and to expand our lives in constructive new ways. Both styles accentuate each other.
The practice of meditation gives us the power of mastery of the mind. George's meditation courses in Camberwell and East Dulwich, South East London, teach a system derived from classical techniques and Taoist Symbolism (Sacred Geometry) that give you the ability to cultivate the attributes that ensure a life of simplicity, mastery, beauty and grace.
Reviews and Ratings
George is committed: honest, polite, organised; a good communicator who delivers excellent customer care on an individual basis. One of the secrets of George's success is his ability to listen carefully to his patient and then provide the best treatment as a result of this analysis.
I have consulted George on various occasions over the last two years receiving acupuncture to help with pain relief for long term osteo - arthritis. Sciatica was treated successfully after only two sessions. Although the pain relief may take a few hours to take effect there is instant relaxation followed by a general feeling of well being that lasts for days. I would and do happily recommended George's services.