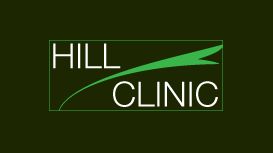 I graduated with BSc (Honours) at the University of Westminster in Chinese Medicine: Acupuncture, which entailed studying Chinese Medicine theory and practical applications of acupuncture, Tuina, cupping. electro-acupuncture and moxibustion together with substantial training in western medical science; anatomy, physiology and pathology.
I am a full member of British Acupuncture Council (BAcC) and have also completed subsequent courses in Tuina (Chinese Bodywork).
I previously worked as a practitioner at the Maternity Acupuncture Support Unit at the Lister Hospital Stevenage treating all pregnancy related conditions including SPD, pre-birth, breech presentation and induction treatments and am currently a member of the Acupuncture Childbirth Trust (Hertfordshire) and the Acupuncture Fertility Network.
Why not take that first step to recovery by contacting me at my home practice at Hill Clinic for an informal chat about how this safe, natural, drug-free combination of acupuncture/Tui na therapy might help to bring you relief from pain and any discomfort that you may be presenting with. The focus is on improving the overall wellbeing of the patient, to treat the whole person and recover the equilibrium between the physical, emotional and spiritual aspects of the individual..Any concerns or queries can be discussed prior to booking a treatment by phone or email.
Initial consultation is an hour and half, which will allow sufficient time for investigation, an accurate diagnosis and immediate treatment. No pressure will be applied to persuade any patient to undertake follow-up consultations although a course of six treatments or more is quite commonly required.
---
Services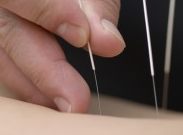 The philosophy behind the treatment is that energy lines or meridians circulate around the body. These meridians contain our energy flow or Qi (pronounced 'chee'). It is when this qi is impaired through the body that imbalance and illness occurs. With the insertion of fine needles at various points on the meridian, the energy can be moved or redirected to where it is needed most. In this way the body's balance can be restored and the illness resolved.
The flow of energy can be disrupted in many ways; emotional upset, physical trauma, poor diet or overwork are all common examples. By examining this underlying cause and how it has affected the body, the most appropriate treatment for the patient can be selected. Treating the patient as an individual is at the core of the acupuncture treatment and it this that helps allow the body to re balance itself.
Blocked energy can manifest itself in areas that are painful or are particularly cold or hot, or a different colour. These signs can help determine which points are most suitable.
Western medicine has different opinions on how acupuncture works but in short, no one is really sure. However. today, acupuncture is an effective, natural and popular form of health care that is being used by people from a wide range of ages and backgrounds, for a range of disorders, in many areas of the world.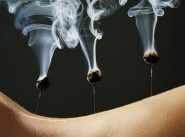 It can be used directly, in the placing of hand-rolled cones of various sizes directly onto acupuncture points on the skin, or indirectly by burning cones on the head of a needle. Alternatively using a moxa stick which is burned near the skin or lastly, by burning moxa on top of a medium such as a layer of salt or a slice of ginger.
Moxa can influence the Qi of the body through warmth and its ability to move Qi and Blood. These attributes contribute greatly to the successful treatment of pain and conditions as varied as menstrual cramps to arthritis. Western scientific research has found that moxa can stimulate the blood flow in the uterus and pelvic area, also having been used for many years in the turning of breech babies.
Once lit, moxa burns very slowly and the whole process is carefully monitored with your safety being of the utmost importance at all times. Consent will always be gained as with all procedures before use.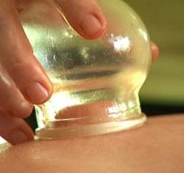 These create a vacuum to warm the affected area and draw new blood and Qi into the affected area, thereby improving the condition and the person's circulation. The cup may then be moved over a pre-oiled area or simply left in place for a few minutes.
In this way, acupuncture points are stimulated through suction. Cupping is designed to increase circulation, stimulate the release of toxins and relieve muscle tension and tightness. Many patients report that the sensation of cupping feels similar that of receiving a deep tissue massage.
Cupping can leave circular bruises that are sometimes referred to as "cup kisses". Although they can look alarming, they are not painful and will fade within 3-10 days. Most commonly, this technique is used for the treatment of aches and pains of various types including low back and leg pain, neck and shoulder tension, as well as fibromyalgia.
Reviews and Ratings
We do not have any reviews about Hill Clinic available right now.