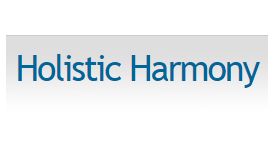 Holistic Harmony offers a variety of complementary therapies to help achieve pure relaxation on both physical and emotional levels.
Founded in 2005 by owner Lisa Warran [ITEC BABTAC] who is a fully qualified and medically recommended practitioner who specialises in reflexology and holistic massage.
When you arrive for your first appointment a free consultation will be carried out. This enables me to build a picture of your general health and lifestyle which will allow me to tailor the treatment just for you or advise you on another treatment that may be better suited to you and will provide you with the most benefits.
In some cases there may be medical conditions that require your GP's consent before a treatment can commence. All information you provide will remain completely confidential.
---
Services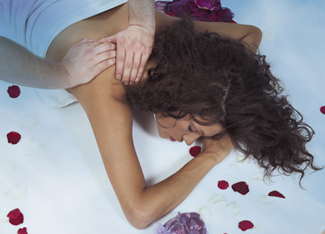 Reflexology has ancient roots and there is evidence of some form of foot therapy being practiced in China as far back as 4000BC.
Reflexology is based around the principle that there are reflex points on the feet and hands which correspond to organs and structures within the body. By incorporating reflexology with precision or 'linking' techniques, where 2 or 3 reflex points are held lightly thus allowing the reflexologist to "listen" or "tune in" to the subtle energies [chakra system] of the body. A very powerful yet deeply relaxing treatment which aims to restore & improve health whilst melting stress away.
Reflexology can benefit all ages from children to the elderly. it will not make an existing condition worse but will usually improve it. Although reflexology is beneficial for a multitude of problems. Reflexology does not cure, diagnose or prescribe medical conditions.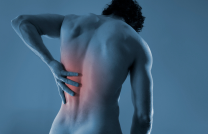 Stress is responsible for up to 75% of all medical complaints. When the body is suffering from stress the tension builds up in the muscles, thus causing muscular aches and pains, headaches, digestive imbalances, muscle spasms and many more symptoms.Having a regular massage can help.
Deeper massage techniques are incorporated into this popular back massage. Helping to improve back, shoulder and neck pain. Relax further with a soothing neck, face and scalp massage and Reflexology.
Pure Bliss!
The holistic approach to massage takes into accounts a person's whole-being and not just the physical symptoms, but also psychology, environment and nutrition as these can all have a negative effect on the body as a whole. The holistic approach aims to treat a person as a whole to re-establish the body's natural equilibrium.
Reviews and Ratings
We do not have any reviews about Holistic Harmony available right now.