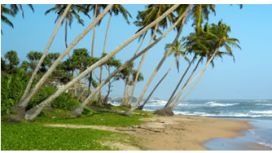 Reflexology, Reiki and Polarity Therapies in clinics in Reigate and Leigh with a home visiting service covering Epsom, Banstead, Sutton, Redhill, Crawley, Gatwick and surrounding areas. Does stress get on your nerves? Would you like to reduce the effects of stress? Are you suffering from an ailment and would like extra support to deal with it on top of your doctor's treatment?
Or would you just like to completely relax? Let me use Reflexology, Reiki and Polarity therapies as appropriate to help relax and balance your body, which should thereby encourage the release of endorphins, allow you to feel better, reduce tension, aid sleep, improve your mood and improve your sense of wellbeing.
---
Services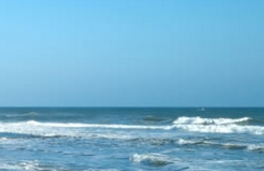 Records show that types of foot and hand reflexology were used thousands of years ago in India, China and Egypt. In 1913 Dr William Fitzgerald showed that reflex areas in the feet and hands were linked to organs and other areas of the body. In the 1930's Eunice Ingham developed the findings into the system which forms the basis of reflexology today. Reflexology is a complementary therapy which works on the feet or hands to help the whole person.
What Conditions Can Reflexology Therapy Help?
Reflexology cannot claim to diagnose or cure, as we do not treat illnesses but support the individual during the process. Many women have found reflexology helps them to relax and can be soothing during pregnancy.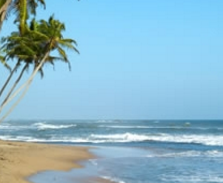 Reiki, pronounced, 'Ray-key', meaning "Universal Energy", is a system of natural hands-on healing which evolved in Japan from the experience and dedication of Dr Mikao Usui (D.1926).
Dr Usui developed this healing system from ancient teachings after many years of study, research and meditation.
The recipient usually receives the energy whilst lying on a couch. If they are unable to lie down the treatment can be received in a sitting position.

This is a comprehensive system designed to help the body to bring itself back into balance and so assist its recovery from a wide range of problems. It is similar to acupuncture without using needles as usually pressure on the relevant points is applied just using fingers.
It was founded in the United States of America by Dr Randolf Stone, a Chiropractor and Osteopath, whose fascination with the Eastern concepts of energy flows through the body showed him that there was more to the body than the physical functions which he had been taught. Dr Stone died in India in 1981, aged 91. A sterling tribute to his theories on healthy living.
Reviews and Ratings
Give it a go! I have always felt relaxed and able to discuss my problems. I always look forward to my reflexology and feel refreshed after each session. I know that if I ever need an extra session I can pick up the 'phone and it doesn't feel like a step backwards. I am always suggesting/recommending you to my friends and family.
The treatment I have received has been very beneficial. I would also say that you are easy to get along with and seem to have a genuine desire to do the very best you can for your clients. I know 3 people who might be interested and have already given them your name and contact details.