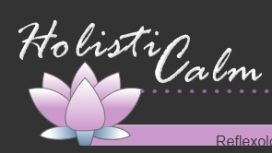 I joined the health and fitness industry 24 years ago. I initially trained as a fitness instructor teaching freelance in all areas of West Yorkshire. I taught a variety of fitness classes for 14 years ranging from Aerobics, Step aerobics, Phenomenal Abdominals, Hip and Thigh attack, Body conditioning, Boxercise, Circuits and Fitness yoga (based on vinyasa flow yoga). I worked with Castleford Tigers Rugby team between 2000 and 2003, teaching Fitness Yoga, aiming to improve their flexibility and focus.
My passion is teaching and helping people achieve their health and fitness goals. I started to research and experience alternative therapies, and made the decision to move more in the direction of therapies. In 1999 I started to train in Complementary therapies and became qualified in Reflexology in June 2000, I have continually continued my education upon seeing the benefits they can provide, in order to provide the best possible treatments to my clients.
---
Services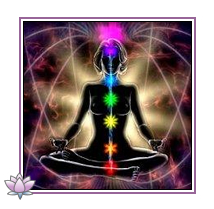 Reiki is an ancient form of Japanese healing involving the transference of concentrated natural healing energy. This promotes a feeling of relaxation allowing the body to heal itself.
The energy is channelled through the practitioner's hands to clear, strengthen and heal energy pathways of the body. This allows life force to flow in a natural, healing way to help cleanse the body. The treatment activates the body's natural ability to heal itself.
A treatment lasts approximately 50 minutes, in which time, the patient remains fully clothed. The practitioner will gently place their hands in various positions on or just above the patient.
The treatment usually provides a very relaxing experience, although it will take a Reiki accelerates the body's own natural healing process on physical, mental and emotional levels, treating the body as a whole to create a sense of balance and harmony.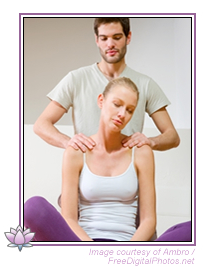 Thai Massage originated in Thailand approx 2000 years ago and uses Shiatsu, Chinese Massage, Yoga and Reflexology.
Thai Massage combines meditation, energy, reflexology, pressure points and yoga stretches. Thai Massage has its roots in India, the practise that grew into Thai Massage travelled to what we now call Thailand from India over 2,000 years ago.
According to the Eastern philolsopy underlying Thai Massage, the body is made uo of an interconnecting web of energy lines through which prana, or life energy flows.
This is the force that supports and maintains all the vital functions of the body, when this energy flows freely we enjoy good mental, physical and spiritual health. It is when this energy becomes blocked that it can cause disruption and imbalances throughout our system.
Reviews and Ratings
I have been treated by Julie for over a year now on a regular basis. She is by far the best therapist I have ever used. I suffer from back pain, stress and headaches and since treatment by Julie these have been reduced significantly. My sleep has improved and my energy levels go up for at least two weeks after treatment. Julie makes me feel at ease and is very professional.
I always look forward to my massages with Julie. I have a very physical job and often suffer with a painful back. Whenever I see Julie she goes straight to the problem areas and I come away feeling refreshed and ready to get back to work with a pain-free back. I couldn't recommend Julie more highly.