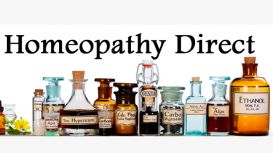 Dawn shares her passion of homeopathy and natural medicine with her role as a pharmacy dispenser at Celtic Point Pharmacy, Worksop. Dawn has worked in pharmacies for over 40 years and has trained in homeopathy for 16 years. She formerly managed the Apothecary in Wickersley, Rotherham, South Yorkshire. The Apothecary, owned by the Co-op, stocked herbal tinctures and over 7000 homeopathic remedies in various potencies which it supplied to Homeopaths and the public.
When the Co-op closed the Apothecary in 2010 to concentrate on its dispensing Pharmacies, Dawn took over and continued the business with the goodwill from the Co-op in order that the customers could continue to obtain the homeopathic remedies they found so beneficial. This in effect meant "business as usual" to the customers. They could obtain the same product from the same person they knew and trusted, only the phone number changed.
---
Reviews and Ratings
Thank you Dawn for all your help over the past few years. The homeopathic remedies you have sent have helped both me and the dogs. Thank you for all your advice and research into what is best.
I have ordered remedies from Dawn for many years and always found her prices and service first class. I am always amazed by the number of remedies she has in stock. As a homeopathic practitioner, knowing that I can get remedies quickly is very important to me and Dawn has never let me down. I would recommend her service without hesitation.