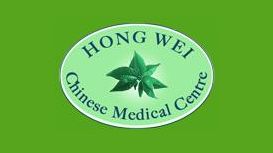 All of our treatments are based upon the use of Traditional Chinese medicine (TCM) which can be used to diagnose and treat numerous health problems, in order to enhance the patients' health and quality of life. We aim to provide treatment of the highest standard and expertise in TCM. The treatments are safe, gentle and effective.
At Hong Wei Chinese Medical Centre, we offer a free consultation in order that a prospective patient can discuss their medical condition without any obligation to proceed with a course of treatment. You may contact us by telephone on 01708 454888 to make an appointment.
All of our patients can rest assured that they will receive a warm, caring and friendly welcome.
---
Reviews and Ratings
I have found since coming to your clinic that the problem I had in trying to lose weight has eased due to your understanding of herbs and acupuncture. I have lost a stone - and - a - half in six weeks with no exercising as my job makes it hard to work off the weight. I would and have recommended you to everybody with any problems that can be cured by alternative medicines at their disposal. I know and trust that you will do your utmost to erase most problems that traditional methods find hard or impossible to cure.