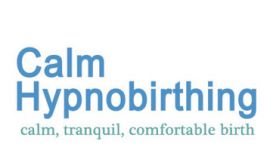 Clinical studies and anecdotal evidence agree that the use of hypnosis during labour shortens the first stage of labour, significantly reduces and even eliminates pain, reduces the need for medication, results in fewer interventions and surgical births, minimises fear during pregnancy, and leaves mothers and babies alert and energetic after birth.
My HypnoBirthing classes are intended to help you have the most natural childbirth possible, using easily-learned self hypnosis and breathing techniques. Whatever kind of birth you're planning - homebirth, hospital, birthing centre - HypnoBirthing does help.
Soundly based in established anatomy, physiology and psychology, my HypnoBirthing courses teach you and your birthing partner the HypnoBirthing techniques to achieve a calm and comfortable birth; all the antenatal training you need.
---
Reviews and Ratings
We do not have any reviews about HypnoBirthing available right now.