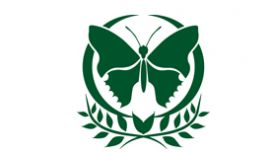 For up to date information about all Courses and Workshops, go to my In-Balance Academy. The next crystal certificate/practitioner course starts in October 2015 with several workshops scheduled in the coming months. I am now an accredited tutor for the College of Sound Healing. Come along and expand your horizons!
Clients also find it a pleasant and easy journey from further afield and often travel from Surrey, Hampshire and East Sussex.
My complementary therapies include Sound Healing, Shamanic Healing and Soul Retrieval and Healing, Systematic Kinesiology, Reflexology, Crystal Therapy, and Indian Head Massage. I work holistically, treating the whole person to balance and maintain well being. As a fully qualified and experienced therapist and teacher, I continually update and develop my skills and knowledge. Most recently, I have added Assemblage Point Healing.
Our energy field can become misaligned so this technique can be added to other treatments. More people recognise the value of alternative health methods to address conditions such as hormonal imbalance, stress or food intolerance. Our modern lifestyles and technologies create hormone imbalance, stress and food intolerance when our bodies cannot cope with certain foods and create symptoms such as bloating and digestive problems.
In response to client requests, I now also offer some card or I Ching readings as an add on. A home visit service to look at Earth Energies or Electomagnetic problems in the home can also be discussed if needed. See contacts page.
---
Services

Kinesiology developed from a combination of the structural background of Osteopathy with the principles of the Chinese Meridian system.We also bring in an understanding of Nutrition, Magnet Therapy and Vibrational Healing making this a very powerful therapy. Treatments are targeted to the needs of the individual by literally asking the body what is needed.
A healthy body is a combination of structural, biochemical, emotional and energetic balance. Everybody is aware of the impact of stress on the body, but all emotions are involved in well being. What we put into the body by way of the foods we eat or the chemicals from our modern environment all contribute to health.
Muscle testing enables the practitioner to identify imbalances in the body. It is then possible to find out the most appropriate corrections for the individual. The process is rather like peeling an onion - we deal with the bodies' first priorities and work through the layers as they come to the surface.
The treatment is interactive - this is not a therapy where you can doze off. You remain fully clothed and interact with the therapist to correct your imbalances. This may involve massaging reflexes on the body, using acupressure points, magnets or tuning forks. It is likely that you will need to make some lifestyle changes, take nutritional supplements or flower essences as a follow on between treatments. Most clients find intervals of four to six weeks appropriate.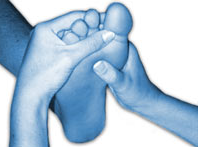 Reflexology and Indian Head Massage both derive from ancient healing practices. The feet and hands are maps of all parts of the body. Stimulating these reflexes has a balancing effect. The feet, hands and head also have the beginning and ending points of all the Chinese Meridians so these can be brought into treatments where appropriate.
Treatments are fully clothed, apart from removal of footwear for Reflexology. Both treatments are very relaxing and clients may well fall asleep. Sometimes it is appropriate to work deeply into reflexes or stimulate acupressure points which can be tender. This can all be geared to the requirements of the client.
Reflexology is an ancient therapy, using the feet to treat the whole body. Some clients experience sensations in their bodies during the treatment. It is beneficial for general health maintenance and can support a range of conditions. Hormonal imbalances are usually improved with regular weekly treatment. I worked at a hospice for two years, where stroke victims, diabetic peripheral neuropathy and other neurological conditions all showed improvement.
Indian Head Massage is very relaxing and can be shortened to a Neck and Shoulder Massage if preferred. We store a huge amount of tension in this area so these techniques can dramatically enhance your feelings of well being.
Reviews and Ratings
We do not have any reviews about In Balance available right now.