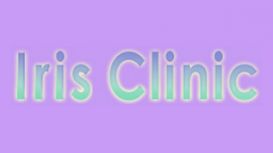 We offer a wide selection of complementary therapies. Professional, caring, confidential treatment for the whole person is offered. Our philosophy is to work "holistically" which is to treat the whole person and also each and every person in a very unique way, which is the guiding thought of homeopathy. What do we do if someone comes with a symptom? We look at that, but also what else is going on in that person's body and life, as everything is related. What is going on in our minds and by extension emotionally causes 90% of our dis-ease (disease). Using a combination of homeopathy, life coaching, counselling and sometimes other hands-on-therapies we seek to restore the "ease" back into life. This we see is the person's natural state from which they operate most effectively and are most productive. We believe that the body is designed to flow in the natural order of life, that our energy centres release the power for us all to be peaceful, vital, happy, and free in good health and harmony.
---
Reviews and Ratings
I am writing to thank you so much for all your help and support over the last couple of years. I have realised how brilliant Homeopathy is. I had persistent thoughts that go round and round in my head, they are no longer there and I feel more calm and relaxed. Thank you so much for helping me find my inner self and all the positive encouragement. With your help the world is an easier place to be part of.
Her application of homeopathic remedies is a very effective alternative to more invasive cures and she approaches every problem in a calm caring manner.