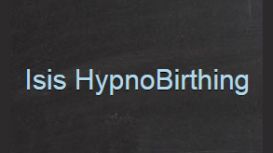 he concept of HypnoBirthing® is not new, but rather a "rebirth" of a philosophy of birthing as it existed thousands of years ago and as recaptured in the work of Dr. Grantly Dick-Read, an English obstetrician, who, in the 1920s, was one of the first to advance the concept of natural birthing. The method teaches you that, in the absence of fear and tension, or special medical circumstances, severe pain does not have to be an accompaniment of giving birth.
If you choose this method of birthing your baby, you will gain an understanding of how the birthing muscles work in perfect harmony (as they were designed to) when your body is sufficiently relaxed and when you are able to trust in yourself and your own innate ability and in what will happen during the birth. You will learn how to achieve this kind of relaxation, free of the resistance that fear creates and you will learn to use your natural birthing instincts for a calm, serene and comfortable birth.
When you have your baby with HypnoBirthing®, you will not be in a trance or a sleep. You will experience a sensation similar to daydreaming or of focusing, that occurs when you are engrossed in a book or film or perhaps staring into a fire.
You will be aware of what is going on, feeling totally relaxed, but fully in control. Awake throughout, you will be aware of your body's surges and your baby's progress; but because you will have trained yourself to reach complete relaxation, you will be able to determine the degree and the manner in which you will feel the surges.
---
Services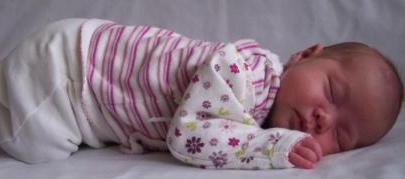 What is HypnoBirthing®?
HypnoBirthing® is a method of giving birth that focuses on preparing parents for a gentle, calm birth, where you feel as in control as possible. In HypnoBirthing® classes, you will be taught proven techniques which include deep relaxation, visualisation and self-hypnosis as part of a considered program which has been honed by committed practitioners over many years. The techniques are designed to help you to achieve a more relaxed, calm and positive experience of birth, both for you and your baby. HypnoBirthing® encourages a tranquil, peaceful and natural pregnancy, birth, and bonding experience for families.
How does HypnoBirthing® differ from other childbirth methods?
Unlike other childbirth methods that teach you how to cope with and manage pain, HypnoBirthing® is based on the principle that childbirth does not need to be painful if the mother is properly prepared and is able to be relaxed. When women understand that pain is caused by constrictor hormones, created by fear, they learn instead, to release fear consequently creating endorphins, which are our feel good hormones.
Women are then able to change their expectations of a long, painful labour and to replace them with expectations of a more comfortable, peaceful birthing. Mothers are taught that rather than exhausting, shallow breathing and the distraction techniques of typical childbirth programs, they can gain control of their emotions and of their body's reactions. HypnoBirthing® parents learn deep abdominal breathing and total relaxation, enabling the labouring mother to work in harmony with her body and her baby. This allows her to achieve a shorter and more comfortable labour for herself and baby.
How is the Birth Companion involved?
The Birth Companion of the mother's choice is an integral part of the HypnoBirthing® experience. He or she practices with the mother in helping to prepare for deep relaxation. During labour the Birth Companion guides the mother through hypnosis prompts, relaxation techniques, deepening methods, and visualisations. They provide support and comfort, and join in welcoming the new baby, often by receiving the baby as they emerge.
Will I be unconscious or will I remember my birth experience?
There are a number of misconceptions about hypnosis. You are never unconscious during self-hypnosis. The HypnoBirthing® mother is deeply relaxed, but she is also an active participant in the labour process. Although she is deeply relaxed, she is totally aware and may return to a more aware state or choose to become mobile whenever she wishes. HypnoBirthing® mothers often find that they experience time distortion and are not distracted by other people or their birthing environment, while they focus on their birthing and their baby.
Reviews and Ratings
As planned we had our birth at home, with a birthing pool but no additional pain relief. I would say that the final stage was a little bit harder, but still didn't need any pain relief. The midwife said that I was the most relaxed mum that she had ever worked with. Thanks for your help beforehand, I'd definitely recommend hypnobirthing, and you, to anyone.