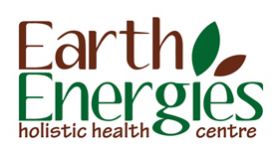 Earth Energies was first opened as a Complementary Medicine Clinic in August 2006, initially in Brigg, but relocated to Ashby High Street in February 2007. As part of the development of Earth Energies, there was a "Re-Branding" in January 2010 to update the image and logo and the clinic is now known as 'Earth Energies, Holistic Health Centre'. Chapel Court is a peaceful courtyard with benches to sit in the sun and enjoy the pleasant surroundings. Situated next to the main car park in Brigg, it is also very convenient for visitors to Earth Energies.
Brigg itself has links to the A15, M180, M1, A1 and the M62 and is therefore accessible from Hull, Grimsby, East / West and South Yorkshire and most of Lincolnshire. Jan actually has patients who travel from Boston, Birmingham, Suffolk, London, Manchester and Leeds. Earth Energies is a very tranquil centre, designed to relax and soothe everyone who is a visitor. Hygiene is a priority, but without the centre appearing 'sterile and cold'.
---
Reviews and Ratings
Since I have been seeing Jan I feel that my life has turned around completely. I never dreamt that I could ever feel this well again. When I had the Preventative Healthcare Screening at the Mind, Body & Spirit show at Lincoln I was at my lowest point ever. I felt in a dark hole and would be stuck there forever. I didn't want to go down the conventional medicine route because I feel the side effects outweighed the benefits. I believe in Angels and Jan is my Health Angel. My faith in Herbal Medicine is 100% and in future, where possible, I will always use it as a first resort, not a last one.
I was recommended to see Jan for a colonic for weight loss prior to my wedding. The benefits that I experienced after just two treatments were weight loss, reduced bloating, increased energy, clearer skin and I felt that it was a perfect treatment to begin and continue a healthy lifestyle. I am so happy that I shall continue to come for treatments even after the wedding and would definitely recommend treatments with Jan to anyone.