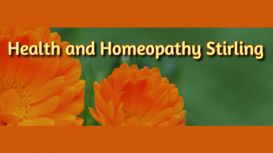 Kate McIntosh, who was born in Stirling, is insightful and enthusiastic about Homeopathy. She has life-long experience of it as a system of natural medicine and seen it help thousands of sick people and sick animals. Health using Homeopathy-the solution to your health problems with "pure" and painless homeopathic medicine.
Kate offers a Natural Health Service in her friendly and relaxing clinic, which includes dietary advice as and when appropriate. Homeopathic medicines stimulate the natural functions of the body by cooperating with nature and enabling the body to heal itself. Homeopathy doesn't treat a labelled disease, which you have because you are out of balance and your immune system is not functioning-it treats YOU as a whole person. Homeopathy is a very individual system of medicine and it is the energy medicine for now in the 21st century! Been used for at least 200 years!!
---
Services
Homeopathic medicines treat physical, general and mental/ emotional aspects of a person's wellbeing. Please, remember you are body, mind and spirit and this trinity makes the whole! Medicines are available in various potencies depending on whether the disease is acute or chronic. The preparation of medicines is mathematical and done by dilution and succussion, sometimes referred to as potentisation - the more of each that takes place, the greater the power of the substance or the higher the potency! There are over 3000 homeopathic remedies, which are totally safe and not tested on animals. Instead they are extensively tested or "proven" by human beings. This is how homeopaths know what they can heal.
Classical Homeopathy uses the one medicine, which has the greatest similarity to disease and this gives improvement, which leads to cure. When polypharmacy is used it means the case has not been studied properly and the course of disease may not then go in the direction of cure!
Reviews and Ratings
We do not have any reviews about Kate McIntosh available right now.