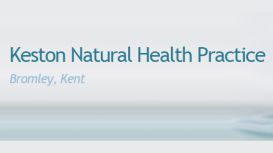 Our practice is located above the West Wickham Podiatry Centre in West Wickham. Please drop in and have a chat with us if you're passing, or give us a ring.
Louise – Reiki Teacher/Practitioner and Flower Essence Practitioner. She has been studying and practising Reiki since 2002, teaching Reiki since 2008 and also works with flower and crystal essences from a range of producers. Louise is a certified Indigo Essences Practitioner. She holds a diploma in Anatomy and Physiology, an award in teaching in the Lifelong Learning sector and a First Aid Certificate, as well as being a member of The Reiki Guild (formerly the Reiki Healers and Teachers Society), the Australian Bush Flower Essence Society, the Institute for Learning and the Shibumi International Reiki Association.
Vicki – Teenage and Parent Coach.headshot:
I feel passionately that childhood, including the transition from being a child into an adult, should be the best time of our life. Sometimes that's not true and as parents we don't always know what to do to make things better for our teenagers. And let's face it, when our teenagers are miserable, that can make the whole family miserable!
What do you do when you can't talk to your teenager without arguing? In a few simple steps I can help you to easily go from arguing to a happy positive relationship. There's probably just a few skills and strategies to add in to what you're already doing.
I've worked with children pretty much all my working life – that's 25 years now. I started out as a primary school teacher. There were many parts of my job I found very difficult as I sometimes felt I was not able to do the best for the children in my care.
When my children were at school I moved around various teaching jobs and eventually found myself working for the Family Working Team in Bromley. At the same time I started on a journey learning about complementary therapies and coaching. It's these 2 very different things that have brought me to where I am today.
Caroline – Bowen Therapist. Caroline became a fully qualified Bowen Therapist in 1995. She discovered Bowen after suffering with back pain for many years following a motorbike accident at 19. To hear more about her story click here.
Over the last 20 years Caroline has gained a wide experience of treating many people suffering back pain, frozen shoulder migraines. As Bowen therapy is very gentle and non manipulative it is safe for people of all ages from newborn babies and children to those in their nineties.
---
Services

The strains of modern life take their toll on the health and well-being of many of us, whether it be a difficult time at work or home. We can offer a wide range of techniques to help you cope with the symptoms that stress produces. If we feel you would benefit best from something that we don't offer at Keston , we will refer you to someone we trust to help.
Everyone is different and some approaches will suit some people better than others, so it is best to discuss your individual requirements. We can also come to your workplace to discuss packages for staff. The use of complementary therapies has been shown to improve staff productivity and cut absenteeism.Stress leads to symptoms such as headaches, fatigue and sleep problems. Work-related stress can lead to poor productivity.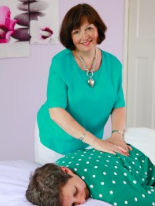 Bowen Therapy is gentle, subtle and relaxing with no manipulation or adjustment. It can help you relax and set the scene for your body to heal itself, bringing you back into balance. It can be done through light clothing.
Bowen a gentle, drug-free, non-invasive therapy that involves the therapist using their fingers and thumbs to move lightly over soft tissue to stimulate your body to relax and re-balance.

Flower essences work on the emotions in a very profound way; they can be used alone or in various combinations depending on the conditions to be treated. Flowers have been used in this way for thousands of years, but became more widely known through the work of Dr. Edward Bach in the 1930s.
There are now many ranges of essences from all over the world including widely available products such as the Australian Bush Flower Essences, Bach Original Flower Remedies, Alaskan Essences and Healing Herbs. Practitioners tend to have a preferred selection that they work with as there are now hundreds of individual essences.
We use flower essences primarily from the Australian Bush Flower Essence(ABFE) range and gem essences from the Indigo Essences range. Louise has been working with these for several years and is a Level 2 ABFE practitioner, a member of the Australian Bush Flower Essence Society and is a certified Indigo Essences Practitioner.
Reviews and Ratings
We do not have any reviews about Keston Natural Health Practice available right now.