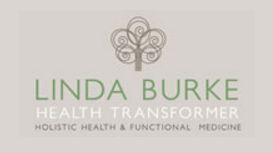 Hi, my name is Linda...Welcome to my Website. I hope you find it informative, helpful and most of all, inspiring. I'm giving you a little introduction just to let you know who I am, and what I stand for.
I have been working in the field of health and wellbeing for over 25 years. It has been my all-consuming passion to facilitate personal empowerment, and help transform physical and emotional dis-ease and pain into vibrant health, peace of mind, and joy de vivre.
In my never ending quest for mastery in order to help my clients, I have studied many different healing disciplines, philosophies and therapies, both orthodox and complimentary. Experience has proven to me that our health and wellbeing is directly affected by our emotions and our degree of spiritual connectedness, as well as our diet, exercise and environment. It is in your mind/body/spirit connection where your power to heal lies.
Like many of you, I have experienced some very difficult personal challenges in my life, which HAD left me feeling exhausted, depressed, stressed, lonely and completely powerless. However, I began to realize that the common denominator in all my misfortune was ME! and what I was unconsciously attracting to myself. For over 10 years I have embarked on a personal journey of self discovery and empowerment. I have been participating in many powerful personal development and spiritual programs.
---
Services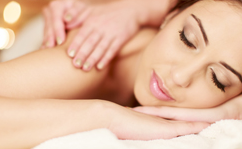 Therapy:
We offer an extensive range of orthodox and complementary therapies designed to maximize your healing potential and optimize your health...the natural way.
Coaching:
We offer a comprehensive range of "fast change" techniques and interventions which transform and delete negative brain patterns and emotions permanently.
Health Scans:
Accurate, safe and non-invasive, our health scans reveal the specific root cause of any disease process. A personalized treatment plan is created for you.
Training & Workshops:
Empower your self with the latest information in the world of holistic natural health and functional medicine...the way foreword in diagnosing and treatments.
Skype Consultations:
Consultations, Coaching and Health Sans are all available using skype for convenience of those who can not travel, or who live in GB or on the continent.
Conditions:
All health conditions can be greatly improved upon, and in the majority of cases completely healed. Contact us to return to optimal health.
Reviews and Ratings
That's your glowing talent - explaining things so people can understand! In fact, I hope you do not mind, but I would go so far as to call you ''the thinking man's doctor'' ! You treat us like we have brains. You describe processes and give us reasons. Many doctors do not. All too often, when visiting doctors surgeries, one is forced to be some kind of unthinking vegetable.
My MS was stopped in it's tracks. A disease that is not supposed to be curable has stopped progressing, and maybe even improved a little... thanks Linda, you are an angel.