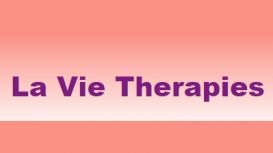 If you want a deeply relaxing experiance, but don't like the idea of getting disrobed (You only have to take of your shoes, socks and jewellery), then this is the treatment for you.
My Therapist, Paula, has tons of qualifications tucked under her alternitive therapy belt, from Bowen Therapy, to Emotional Freedom Technique and Sports Massage. She's got that nurturing holistic therapist thing going on, in the she listens and is responsive to what you want out of the treatment. Reflexology is her first love and she even specialises in the limbic variety, which claims to stimulate the limbic system and thus, treat anxiety. You could make this a Toe to Top and kick off with a foot rub, or let Barratt start at the top and work her way down. I went for the conventional route, and lay on the bed with tinkling music in the background.
---
Reviews and Ratings
I was having anxiety issues about flying on holiday. I visited Paula a few times and she was able to give me some good techniques to help me to cope. By the time my holiday came around I was relaxed about the journey and able to fly on holiday without fear. I've continued visiting Paula as I find that her therapy sessions and advice help to keep me relaxed and able to cope with everyday life.
I came to Paula for assistance with hormonal difficulties, PMT and associated problems. I felt brighter and more like myself before we had finished the first reflexology treatment, and I have found subsequent treatments extremely helpful. I fully intend to keep up regular reflexology to add to my general wellbeing and have no hesitation at all in recommending Paula to others. She's a star.