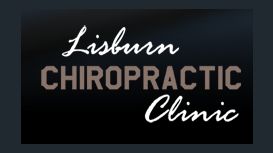 Nicolas Maurice: Nicolas Maurice was born in Mauritius and moved to Australia in his early teens. His interest in chiropractic was sparked when he witnessed the impact that chiropractic had on his mother, who had been bedridden following a work-related injury. When the family moved to Sydney, Nick's mother attended a chiropractor, and Nick was fascinated by the steady improvement in her condition, mood and concentration. This experience inspired Nick's qualification as a chiropractor in 2006.
Since then, Nick has treated patients as young as a few hours old, to a 96 year old lady and is fascinated by the change in each patient's condition. Nick believes that although chiropractors are best known for dealing with bad backs, chiropractic plays a significant role in stimulating, enhancing and influencing the mechanisms that allow the spine and body to function more effectively across a broad range of conditions.
Tass Hoklang: Our massage Therapist, Tass Hoklang will offer the best relaxation and deep tissue massage. Tass combines Thai massage and Swedish massage therapy and has an amazing technique. She will leave feeling revitalised and totally relaxed. We have asked countless of our patients to describe their experience and quite simply there is only one way to describe Her: "She's simply the best massage therapist in NI".
Elaine Campbell: Elaine Campbell is the manager of Lisburn Chiropractic Clinic and has been part of the team since 1993. She is well respected for her care and attention to our patients, and has a wealth of experience and unmatched organisational skills. Elaine is a 'Tyrone girl', and is fully committed to the benefits of chiropractic; her granddaughters both have regular adjustments, and one of them has been attending since she was four days old.
Linda Wilson: Linda Wilson has been with the clinic since 2008 and is enthusiastic about the benefits of chiropractic experienced by her family. Her husband received successful treatment for back pain and her daughter found that chiropractic left her calmer, more focused and more confident in the run up to her GCSEs.
---
Services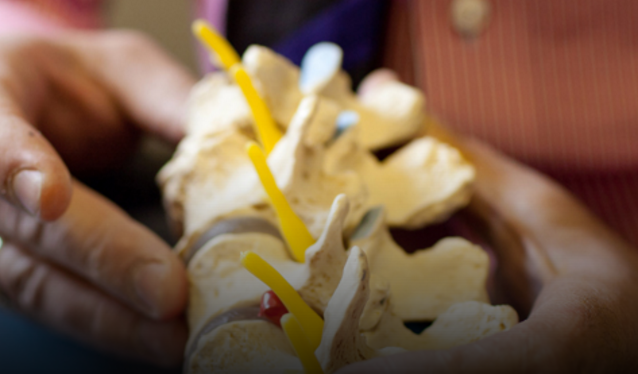 Welcome to Lisburn Chiropractic Clinic. We were established in 1991 and since then have been committed to providing safe, natural care for the Lisburn community. We have successfully served thousands of patients in our modern, well-equipped practice. The practice atmosphere is relaxed and welcoming, and our staff are pleasant, committed and enthusiastic.
Your first visit:
On your first visit, we will gather information about your past and present health. This will usually take up to 45 minutes and we will:
- discuss your health history;
- perform a physical (chiropractic) examination;
- conduct orthopaedic and neurological tests;
- perform a spinal scan(surface electromyogram); and
- take spinal x-rays (if necessary).
Your second visit:
On your second visit, we will discuss the results of the tests carried out on the first visit. We will talk about problems you are currently experiencing and make recommendations for your care. If you are happy to proceed, your adjustment can start on this visit.
What is an adjustment?
An adjustment is a specific force in a precise direction, applied to a joint that is not articulating properly - it helps to restore the mobility of the joint and stimulates the intricate nerve fibres which attach to the joint capsule. When the force is applied, it changes the orientation of the joint which then initiates a change in the body's function.
The purpose of the adjustment is to reduce nerve interference to the nervous system and trigger a healing process. The body is self-healing and self-regulating, though sometimes it requires a helping hand.
The adjustment is the main method of care in our practice, and there are many different ways to adjust the spine. We will choose the best technique to cater for your specific needs. The techniques range from low force soft tissue release to manual adjustment to the use of activator methods; this is a chiropractic device which produces a very low controlled force to the appropriate spinal joints.
Reviews and Ratings
Before attending the clinic, Anna who first attended at 11 days old, was very unsettled and found it difficult to breast feed. After the 2nd session of cranial therapy we noticed a remarkable change in her behavior. She became more relaxed & the feeding came more natural. We feel that Anna has benefited a lot from her treatment, as has her Mum & Dad!
We noticed that our baby Kit was reluctant to turn his head to the right from birth, which led to problems feeding from the left side and him being generally unsettled. After only 2 visits of cranial therapy at Dr Nick's practice, Kit is moving his head with ease and the breastfeeding is now going without a hitch. Kit was entirely at ease throughout his visits and smiled throughout his treatments. The service delivered from Dr Nick and his support staff on reception is first rate. As a result of Kit's excellent progress, we are fully intending on utilising Dr Nick's expertise throughout Kit's development. We think Chiropractic should be available on maternity wards, as we believe so many babies (not just ones with traumatic births) would benefit and the UK as a whole would see breastfeeding rates go up.