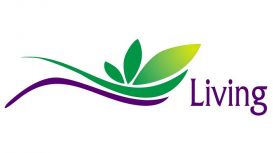 Hello! My name is Natalia Williams and I am a Fully Qualified Registered Medical Herbalist in Leeds. With my treatments I aim to help improve and maintain your health by using natural healing properties of herbs and working hand in hand with you to achieve positive long lasting results. Your individual-focused health plan will include a uniquely tailored herbal remedy that will be made from whole plant extracts and might contain up to 9 components.
You will be given personalized dietary and life style advice to complement your herbal remedies. It was for this reason I chose to formalise my passion for plant medicine by taking a Herbal Medicine degree. I have graduated from Leeds Metropolitan University with Bachelor of Science Honors degree in Herbal Medicine, and am honored by ability to successfully help people in restoring and maintaining their health naturally.
---
Reviews and Ratings
Dear Natalia, I just wanted to let you know how wonderful your Rose & Lavender Elixir is. My partner suffers from anxiety and depression and sometimes gets into a terribly anxious state which he just can't bring himself out of. Within a few minutes of taking a spoonful of your wonderful remedy he's much more calm and able to start functioning normally again. It really is magical.
Dear Natalia, I'm very grateful for all your help. After a few months of your herbal medicine treatment and dietary advice things are good with me and all my digestion complaints that used to stop me from living my life are gone. I find I only have to take my tincture once a day now to keep everything nice and calm which is great, never been healthier to be honest.