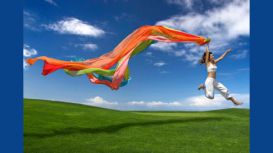 Working together using the power of nature we can bring about a healthier, happier more energetic you. Alternatively you can arrange a consultation by Skype if you are unable to attend one of my clinics, however, it is far preferable and more effective to meet in person. All of whom demand a strict code of ethics, ongoing education and full indemnity insurance.
---
Reviews and Ratings
I have always admired Liz's commitment in helping me with my health issues with sugar addiction, or bowel/digestive issues. She comes alive when sharing knowledge. I've never met a holistic worker who is as passionate, and shows as much compassion as Liz. Her approach with me has always been professional and warm. I always feel safe with her, and trust her completely. She is a congruent person, and I will always recommend her to others.
I am happy with the service & support that Liz provides; she is always prompt & speedy with sending out supplements and remedies, and returning calls. I have found her very knowledgeable in nutritional and homeopathic therapies which were the areas I required treatment in. These therapies have enabled healing for me with certain conditions.
The service Liz offers is nice and relaxed but professional at the same time. The only thing I struggled to organise properly was all the important information that she gave me to read! You could almost condense this information in to a book/ booklet for clients.... but I guess everyone has different health problems.