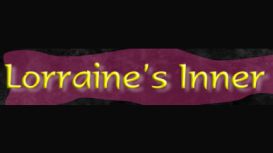 I am an experienced, qualified and fully insured Holistic Therapist working in and around the Dumbarton area. I am passionate about my work and the benefits of holistic therapies.
My journey began when introduced to Reiki by a friend. Having experienced firsthand the benefits of Reiki, I decided to train in this area, this would enable me to offer and share with others the same amazing experiences of Reiki. This then led to an interest in other area's of holistic / beauty therapies and without hesitation I took on further training as I was keen to learn as much as possible about these fascinating subjects.
Whilst I am based in Dumbarton I also offer home visits and pamper parties depending on clients requests. This may incur a small additional charge.
---
Services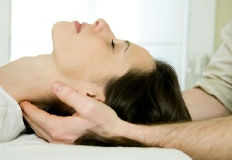 All first sessions begin with a consultation to establish your general health, expectations, to determine any special care that may be needed and address any questions you may have. This allows me to tailor all treatments and therapies to suitable candidates.
Would you prefer to be relaxed or revitalized? Would you like oils to be used? (massage treatments only) I have a selection of various medium/base oils and essential oils that I use and can give you more information on these at your appointment. The use of oils in massage can have a therapeutic effect on your mind body and emotions.
Following your treatment:
To obtain the most benefit from massage treatments, it is advised to take some time to relax after your treatment as you may feel relaxed and sleepy. Dink plenty of water to enhance the flushing of toxins and to ensure your body is well hydrated. It is also advisable to eat light meals and avoid stimulants such as tea, coffee, alcohol and nicotine for at least twelve hours after a treatment. If you have had oil applied to your hair (Indian Head Massage), it is recommended to leave it on your hair for at least two hours following your treatment or overnight. Whether sesame, sweet almond, coconut or olive oil has been used, an improvement in the condition and manageability of your hair should be seen.
Holistic / Aromatherapy Body Massage - Duration 1 hour £28:
Utilising what nature provides to keep us well, healthy and balanced, aromatherapy utilises what nature has provided for eons to keep us well, healthy and balanced. Quality essential oils are blended to your individual needs to provide wonderful aromas and a truly enjoyable, relaxing therapeutic massage.
Indian Head Massage / Indian Champissage - Duration 40 Minutes £22:
A soothing, relaxing, energising or stimulating massage in accordance with your needs. Involves a massage of the head, neck, face, shoulders, back and upper arms. Incorporates traditional methods which enhance a beneficial and therapeutic treatment to soothe away your stress, feeling free and totally chilled.
Hot Stone Massage - Duration 1 hour £30:
An ancient healing art used in many different cultures for many years. Using heated, treated volcanic rocks such as basalt which is believed to promote relaxation as well as eliminating negative energy within your mind and body. The smooth stones bring heat to the muscles, allowing deeper therapeutic work to be done to give wonderful release from tension.
Reviews and Ratings
Absolutely fantastic just back from having a facial and was the most amazing facial I've ever had - just what I needed after a very stressful time in my life. Nothing was of any bother to Lorraine, she listened to me and made me feel so relaxed!!! Oh and the 11 and a half inches I lost after shrinking violet wrap was just an extra bonus. Fantastic. Thank you so much.
This lady is Truly amazing. I have had many treatments from her and love them all. The room is so cozy homely and atmospheric.. Love it. Reiki and hot stone massage is fantastic, especially like me who has inflammatory arthritis, you just drift off to a world of your own, pain free. I am so glad that I have met her because she is slowly turning my life around, and is such a kind warm hearted person.