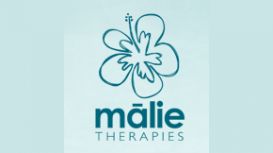 I have been interested in Complementary Therapy for many years, but it was only when my family had grown up that I decided to train in Holistic Therapy myself. Having had a session in Kinesiology I became interested in this type of therapy and after much research I decided to enrol on a course in Health Kinesiology and was immediately impressed with it's abilities.
Malie Comes from the Hawaiian word meaning Calm and Malie Therapies offers a calm, relaxed atmosphere with a range of therapies to suit the client. Situated in Norton in Stourbridge, Malie Therapies is easy to reach by car or is on a Bus Route with a Bus Stop 50yds away.
---
Reviews and Ratings
I suffer from tension in my neck and shoulders. The treatment has helped me very much, homes visits have been helfup as I am housebound with cerebal palsy.