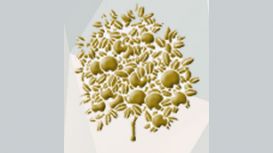 A sympathetic ear can be reassuring and bring a huge sense of relief, and at Marlborough House natural health clinic we know how important listening is to the healing process. That's why we offer you a free twenty minutes to tell us about you and what's troubling you. We listen, and we ask questions. Then, when we have a true understanding of your problem, we'll give you our recommendations. Our team of holistic healers and therapists consists of some of the most experienced practitioners in the country.
At Marlborough House we think of you as a whole person, not as a machine or a set of unrelated symptoms. Our approach is holistic, drawing on a range of gentle harmonizing therapies such as osteopathy, acupuncture or homeopathy, to treat individual problems or conditions.
We make no guarantees.
---
Reviews and Ratings
In the last 4 months Mr. Nabeeh Marar, Daniel Hayward and Jenni have all helped me to overcome a range of health problems, which consultants and GP have not been able to resolve. This has enabled me to sleep much better and will enable me to enjoy my teenage years ahead without pain. Thank you very much for all you have done for me.
I used the osteopath at Marlborough house for a bad neck I had for years and now it's fully recovered! That combined with the Alexander technique was a great mix and would highly recommend Marlborough house to anyone.