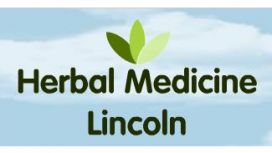 Martin is a fully qualified Western Medical Herbalist, and provides holistic healthcare for the entire family. He cares for patients ranging in age from infants to the elderly. He is registered with the National Institute of Medical Herbalists (NIMH) who were founded in England, in 1864.
He utilises a variety of therapeutics including herbal medicine and nutritional advice, as well as dietary and lifestyle counselling. He has a wide breadth of expertise and knowledge to assist his patients in health and healing. As a qualified Western Medical Herbalist, Martin has studied orthodox medicine as well as traditional plant medicine and is trained in the same diagnostic skills as an orthodox doctor. Martin takes a holistic approach to illness, aiming to identify and eradicate the underlying cause of a condition rather than simply treating the symptoms.
Martin trained at the University of Lincoln (BSc Hons) where he also conducted pioneering research using natural therapies into treating diabetic foot ulcers, and his work was recognised by being awarded a "1st" for his dissertation.
He firmly believes that continuing this path provides a balance between orthodox "evidence based" treatment strategies, and connecting this to the ancient wisdom of plant medicines - which has been used by man for thousands of years.
---
Services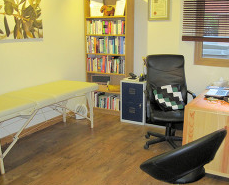 What happens during a consultation with a Medical Herbalist?
This is what you can expect when you make your first appointment with a Medical Herbalist: the first consultation is generally the longest as your Medical Herbalist takes a detailed medical history, covering not only your current complaint and medications, allergies and family history but also your diet and lifestyle. A diagnostic physical examination may be necessary, along with blood pressure and pulse measurement. It is very helpful if you bring the printed results of any recent blood tests from your G.P. along for further analysis (these are available on request from your G.P.)
The Medical Herbalist will then make a diagnosis based on the findings and where necessary they may make referrals. A programme of herbal treatment is then discussed and agreed with the patient, including an indication of how long the treatment period may be, and the level of treatment required.
The duration and intensity of the herbal treatment varies according to the condition. You may be helped with changes to diet, exercise, and lifestyle. An individually designed herbal prescription is then formulated and dispensed with appropriate instructions. Most medicines can be dispensed immediately from the Clinic Dispensary.
Your Medical Herbalist will also make suggestions about other treatments if appropriate (e.g. osteopathy, counselling, massage etc.). Your progress is reviewed at intervals and reassessed and your herbal medicine prescription changed to reflect the changes in your physiology.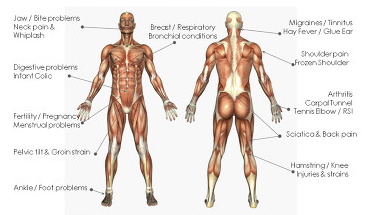 Massage Explained:
Massage can simply be the perfect solution for anyone who needs to relieve muscle tension, rid themselves of that aching back, neck or shoulders and completely de-stress whilst promoting relaxation.
Massage:
Working on the superficial to deep layers of muscle and connective tissue, massage attempts to enhance function, promote relaxation and provide a better sense of well -being.
The Emmett Technique:
The Emmett Technique is a safe and simple muscle release therapy that is useful to address pain and discomfort and improve movement restrictions.
How does it work?
The Emmett Technique is a method that uses light finger pressure at specific locations to initiate the gentle release of tension in many problem areas such as neck, shoulders and back. The points are not the same as traditional trigger points or acupressure points or any other points described in any other therapy.
Reviews and Ratings
We do not have any reviews about Herbal Medicine Lincoln available right now.