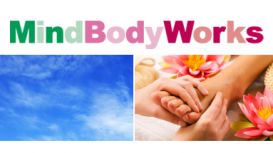 I also work in Corporate Companies destressing their staff, using on-site massage and relaxation techniques. If you have staff who work at a computer all day the on-site massage is amazing to destress and take the tension out of their shoulders and lifts their spirits!
The Dorn method is a gentle and effective treatment for common back and joint pain, developed in Germany over 35 years ago. Dorn is extremely safe and involves no crunching of the joints the therapist and patient work together while the body is in dynamic motion to provide maximum benefit to the area being treated. The Dorn method also emphasises some simple self help exercises to help you keep your back and joints in shape after your treatment. Dorn is used to correct misalignments of the spine and other joints, treating many common health problems including, back pain, neck pain, headaches, joint problems such as hip, knee, shoulder, elbow, ankle, and jaw.
---
Reviews and Ratings
We do not have any reviews about Mind Body Works available right now.