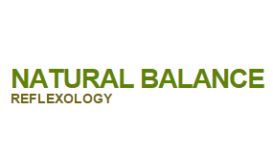 Reflexology is a gentle and relaxing holistic therapy that is suitable for all ages. It is a safe, natural way of rebalancing and harmonising the body - helping to restore health and reduce stress levels.
As a fully qualified reflexologist with over seven years experience, I run clinics in Epsom and Walton-on-Thames or am available for home visits throughout Surrey.
Having just returned from a year's maternity leave, I am only working part-time so my availability is very limited. I'm afraid I am not taking on any new clients at the moment who need home visits and am now only working at the clinic in Walton once a fortnight. If you are unable to come there, I can recommend a friend - Mandy Cox, who is based in Cobham.
---
Reviews and Ratings
Having reflexology on a regular basis has enabled my body to recover from the demands of a very physical job in the airline industry working as a long haul cabin crew member. After a treatment I am completely relaxed and feel re - energised. Would highly recommend.
Caitlin is a professional and pleasant lady whose visits are one of the highlights of our month! We both enjoy the relaxing sessions and always feel relaxed and refreshed afterwards. We highly recommend you try Caitlin - you'll enjoy every second.