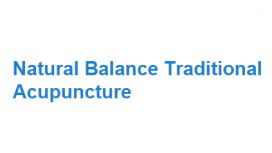 My name is Chris Lampon. I am fully insured to practice and am registered with Rushcliffe Borough Council. I am a member of the British Acupuncture Council, the UK's largest regulatory body for practitioners of Traditional Acupuncture, which ensures that its members adhere to the Councils Codes of Safe Practice and Professional Conduct and comply with current Health and Safety legislation as well as undertaking Continuing Professional Development. I am also a member of a voluntary register that has been accredited by the Professional Standards Authority. The Accredited Voluntary Register scheme was set up by the Government to improve standards and safety for the benefit of the public.
---
Contact Details
Natural Balance Traditional Acupuncture
101 Seymour Road
West Bridgford, Nottinghamshire
NG2 5EE
Larger Map
Get Directions
Reviews and Ratings
I found acupuncture a very pleasant and relaxing experience, and it definitely improved my energy levels plus (an unexpected bonus) the arthritic pain in my right knee declined markedly.
Attending for acupuncture regularly every three or four weeks, I find it provides me with a 'peace - of - mind' framework for living, an hour's pure relaxation during each session; tweaking - out little physical problems when necessary, sometimes giving a very noticeable boost to energy mental alertness. Certainly to be recommended, with an expert practitioner.